–
At Ben Tuck Racing we understand the reality behind activating your business aspirations and marketing potential.
We know that you want real benefits and innovation to be part of your marketing relationships and activities to justify your investment.
We understand that sporting partnerships must be far more than merchandising and race car logo's.
We can help you to exploit the huge range of exiting opportunities on offer with a sporting partnership, and innovate solutions that will work for your organisation.
–
---
–
At Ben Tuck Racing we can offer a unique partnership where you can become a genuine and valued part of our team and where you can share in Ben's growing success.
As a proven race winner, Ben has all the qualities needed to be a future champion, exhibiting the same professional, dynamic and highly successful qualities that your brand should be associated with and attracting media coverage with every new achievement.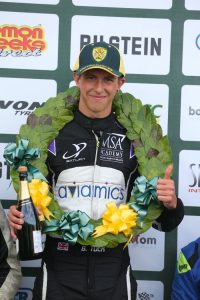 Ben is a graduate of the MSA Elite Young Drivers Academy. He switched from Caterham Supersport to GT and Endurance racing in 2017. After reaching the podium in the season opener and taking a lap record at Spa, he won on his debut in GT4 and took another win on his debut in Endurance Prototype racing. He finished the 2016 season in the Caterham Supersport Championship with 2 wins, 3 seconds, 2 fastest laps and a anothor lap record from the last five races alone. In 2015, his first full season of racing, he achieved 3 wins, 6 podiums and 3 fastest laps and was awarded 2015 Young Driver of the Year.
"Ben's career is all geared around him being the very very best he can be, and so far the indications are very positive"  
    iZone Performance Centre
Ben is an experienced a ARDS 'A' qualified Race Instructor, Simulator Instructor and an ambassador for Torque Human Performance. His has experience of advanced training techniques from alongside top sporting athletes in disciplines such as cycling, football and hockey with methods to develop focus, mental preparation and cognitive ability. These skills could give your organisation the competitive edge you are looking for.
Ben will be driving in national and international GT and endurance events, generating unique opportunities for marketing and networking your business among blue chip prestige brands and businesses.
Media exposure at such events is significant with huge National and Europe wide coverage on TV and online as well as massive spectator support.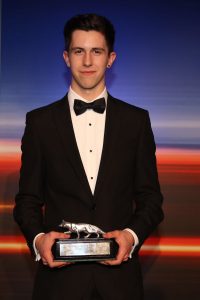 We will design a partnership package tailored to your specific requirements based upon the budget or resources you want to invest.
We can take care of all the hard work by organising exciting and dynamic events for you which deliver effective, memorable and unique experiences for your clients, colleagues or staff.
"Our branding on the car is just the mark of a much deeper and meaningful connection. BTR have given us an excellent way to stand out!"  
Saturn Systems

We can develop support and promotion strategies that fit perfectly with the way in which you want to exploit the advantages on offer. We can support all kinds of relationships from small one off agreements right up to multi-season long partnerships specially developed to match your investment goals
We have lots of ideas so contact us today to discuss how we can bring that competitive edge to your organisation.
07931545499
BE PART OF A WINNING TEAM