Partnership Opportunities
SHARE IN THE SUCCESS OF BEN TUCK
In March 2018, Ben sat at the wheel of his newly-prepared BMW M4 GT4 developed by BMW Motorsport in Munich. He had many days of testing ahead of him in preparation for battle in his debut season in Britain's premier sportscar racing series.
Some nine months later, after nine championship rounds across seven race circuits, with 15 flat-out racing hours behind him, Ben stood proudly on the winner's stage at the British GT Championship Awards night, having emphatically emerged as one of the brightest young beacons of British motorsport talent as he was named the top GT4 driver of the British GT Championship in his debut season.
Now, with fresh 2018 trophies glistening alongside his spoils of victory from his four and a half years of motorsport competition, Ben is preparing to do it all again.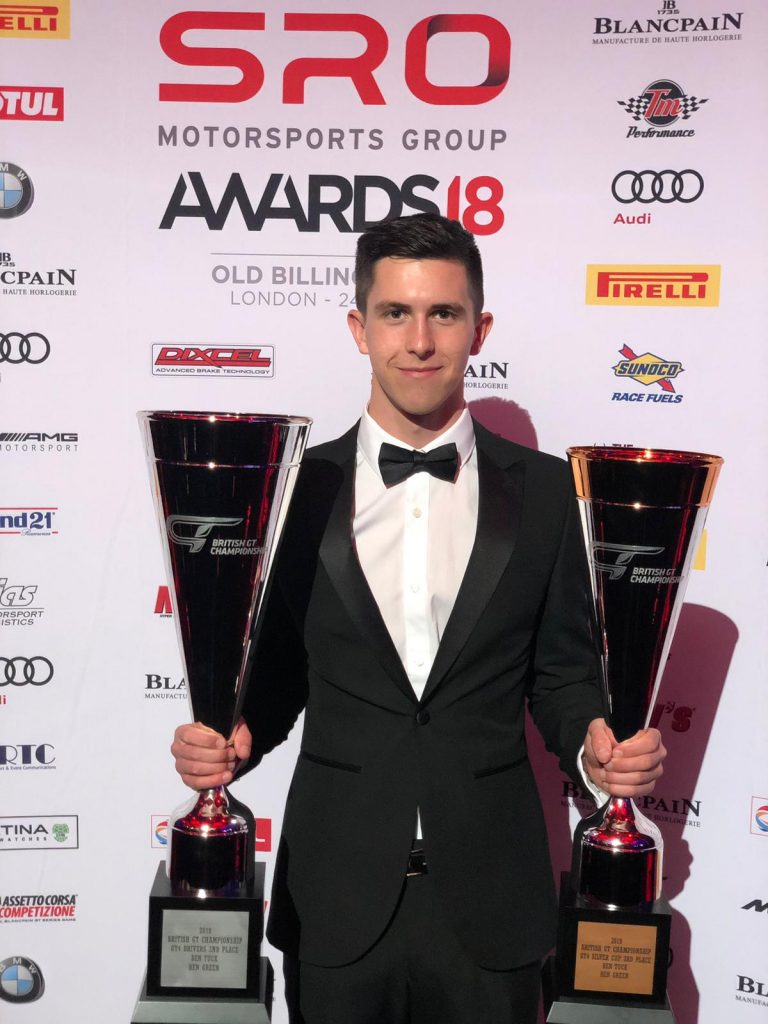 With added success behind him and enormous opportunities ahead…
We welcome you to join him as a partner.
MY AMBITION IS TO BE THE BEST, TO DO WHATEVER IT TAKES. TO WORK HARDER, TO LEARN FASTER, TO THINK QUICKER




AND TO GRASP EVERY POSSIBLE OPPORTUNITY TO PURSUE A TOP FLIGHT CAREER IN MOTORSPORT.

BEN TUCK
Ben's career is all geared around him being the very best that he can be. So far the signs are looking very promising.

Neil Riddiford, iZone Performace Centre
MIXING IT WITH SPORTS CAR ROYALTY
Ben Tuck's success in 2018 came from top-flight sportscar racing, competing head-to-head with the who's who of global sports car brands in the British GT Championship.
This is the hunting ground for professional, amateur and gentlemen racing drivers at the wheel of the world's sports car royalty…From Aston Martin, Bentley, BMW, Ferrari, Jaguar, Lamborghini, McLaren, Mercedes-Benz, Porsche. There is no other racing category that comes remotely close to its multi-million pound grid of over 40 purpose-built racing exotica from the world's most revered marques.
Following on from his most recent success, Ben's 2019 competition programme remains focused on GT racing. Ben's success has also attracted the eyes of others, leading to approaches from across the GT motorsport world.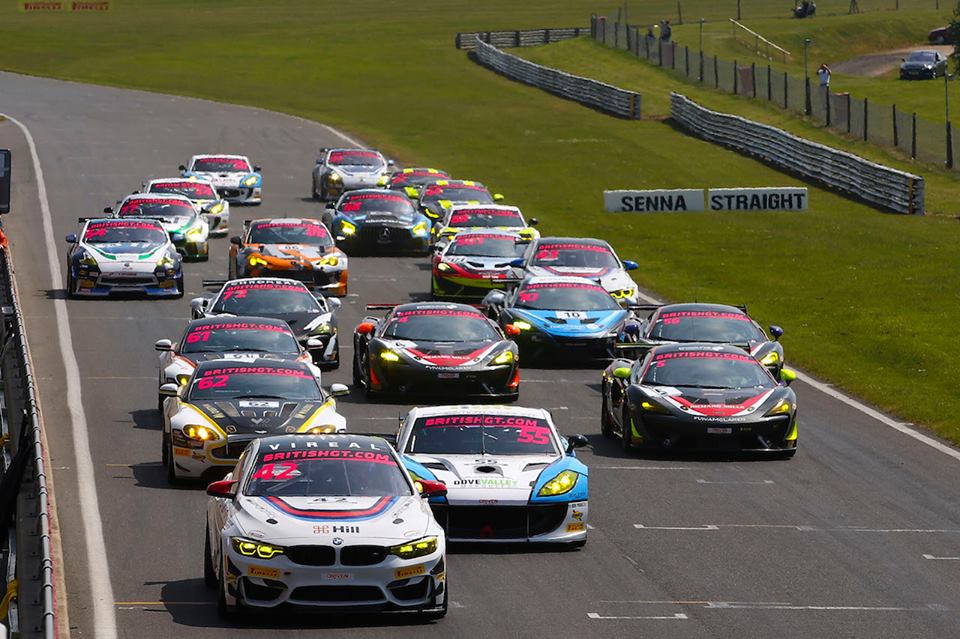 From March to October, whether in the UK or Europe, Ben will take his place amongst a full capacity line-up on the premium racing circuits under the management of the vastly experienced international Championship organisers, SRO. With years of steering both UK and European GT racing behind then, they know just how to make it work…for drivers, teams, media, the public and, as our partners, for you too.
BEN TUCK: BEHIND THE VISOR
A WINNERS PROFILE
Ben Tuck, is a graduate of the Motor Sport Association Academy, and thus is acknowledged as one of the UK's top elite young drivers.
In his first full car racing season in 2015, he registered 14 top five finishes, three wins and six podiums, and finished 3rd overall in the BRSCC Mazda MX-5 Championship. A further trophy followed that year as he was awarded the 2015 RSF MSA Young Driver of the Year, a huge accolade after such a short period racing.
In 2016 he moved on to the Caterham Supersports Championship where he continued his winning ways into 2017, claiming a total of two wins, seven podiums, four fastest laps and two lap records, before moving up mid-season to GT and Endurance racing at the wheel of a Ginetta G57 sports car.
Underlining his rapid ascent, Ben scored an impressive duo of debut wins, first in the GT and then the Endurance category where he also had his first taste of European competition at the famous Spa Francorchamps circuit. A taste of the top flight GT3 category concluded his year in the final round of the British GT Championship in October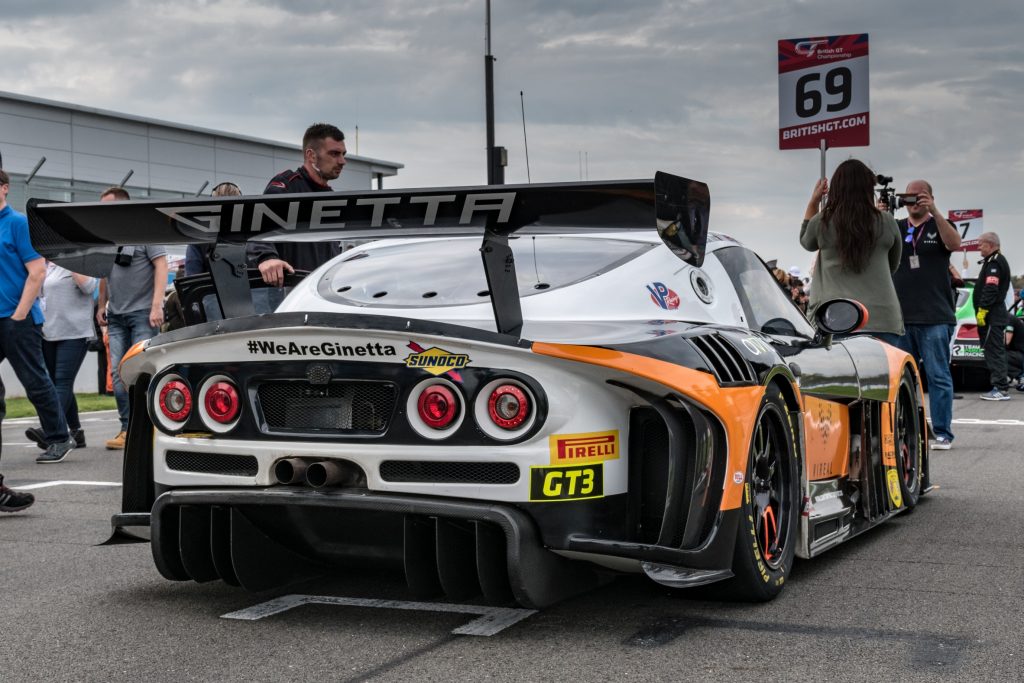 2017 and proved his readiness to contest the entire championship season in 2018. Teaming with Century Motorsports, Ben became one of the first to celebrate BMW's return to UK GT racing at the wheel of the brand new, factory-developed BMW M4 GT4.
He rewarded them handsomely, entering the history books as the first to score a race victory in a BMW Motorsport customer M4 GT4 in an SRO Championship. As the season closed Ben had well and truly proved his potential. He was a single point shy of winning the British GT Championship GT4 title in his rookie season, with one win, two podiums, two pole positions, five top five finishes and a fastest lap.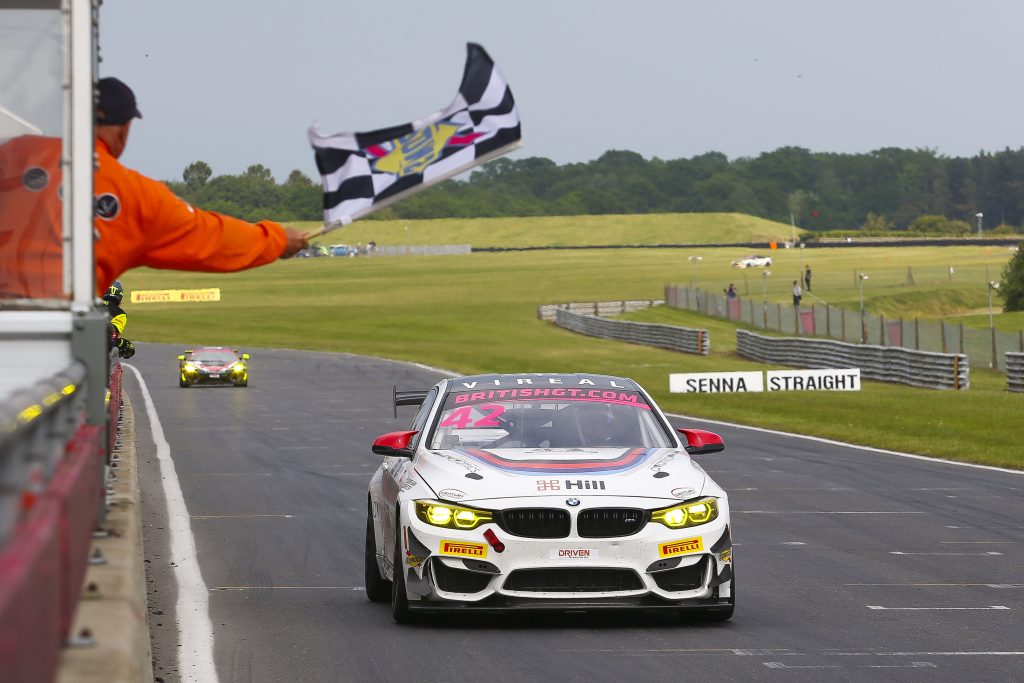 To crown his stellar debut GT season, Ben was named British GT's top GT4 driver in Motorsport News and Autosport Magazine. The impressive accolade confirms Ben as one of Europe's top young GT drivers.
Everyone is motivated differently, but for me, when you have to work and negotiate for every lap in a race car, it means you have to focus, learn fast, maximise the return from every session and look for every possible improvement

Long term it's all about establishing a career as a pro-driver. I think I've got the mix of driving, analysis and coaching skills to make that work. You never know what's going to happen so the key is to never ever give up.

BEN TUCK
DURING THE 2018 SEASON I FOUND BEN TO BE VERY PROACTIVE IN DEVELOPING THE BMW M4 GT4 CAR. HE IS VERY MUCH A TEAM PLAYER GIVING 100% AT ALL TIMES. HE HAS BEEN A PLEASURE TO WORK WITH AND I LOOK FORWARD TO DOING SO AGAIN IN THE FUTURE.

LES JONES, TEAM MANAGER, CENTURY MOTORSPORTS. FORMER CHIEF MECHANIC, ARROWS F1
BEN TUCK: BEHIND THE VISOR
ON AND OFF THE TRACK
Ben's credentials are well-proven on the track, and away from the circuits too.
Following and acknowledging his success during 2018, BMW UK invited Ben to join in an official role at Britain's biggest motorsport celebration, the Goodwood Festival of Speed.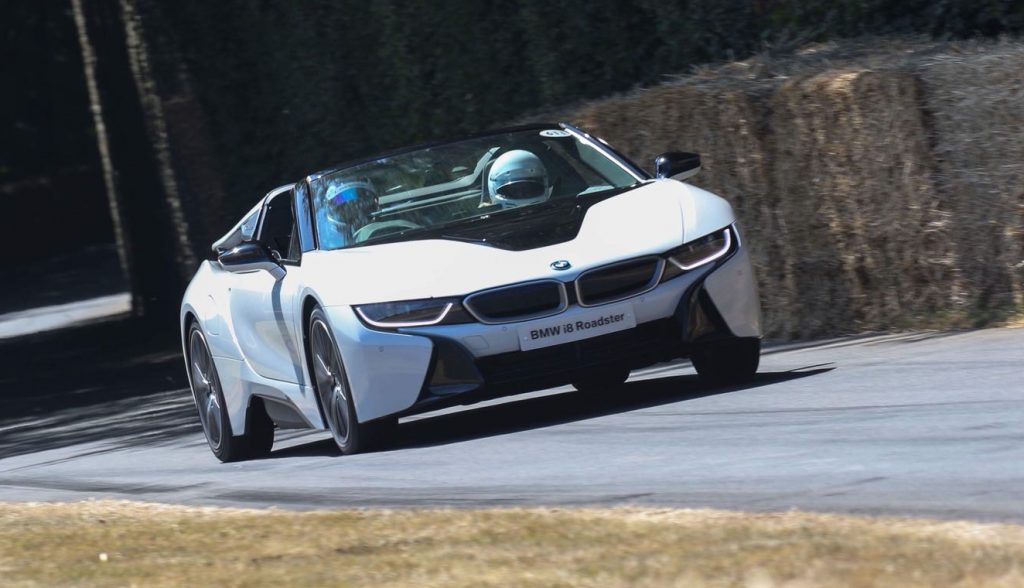 Ben's exemplary social skills proved a match for his on-track performance. Rubbing shoulders with BMW's victorious 2018 British Touring Car Championship team, BMW Motorsport drivers in the DTM and Formula E, plus the brand's international racing legends, Ben joined public interviews and became a high-speed chauffeur to BMW VIP guests in a BMW i8 and brand-new BMW 8 Series on the iconic Goodwood Hillclimb in front of 100,000+ spectators.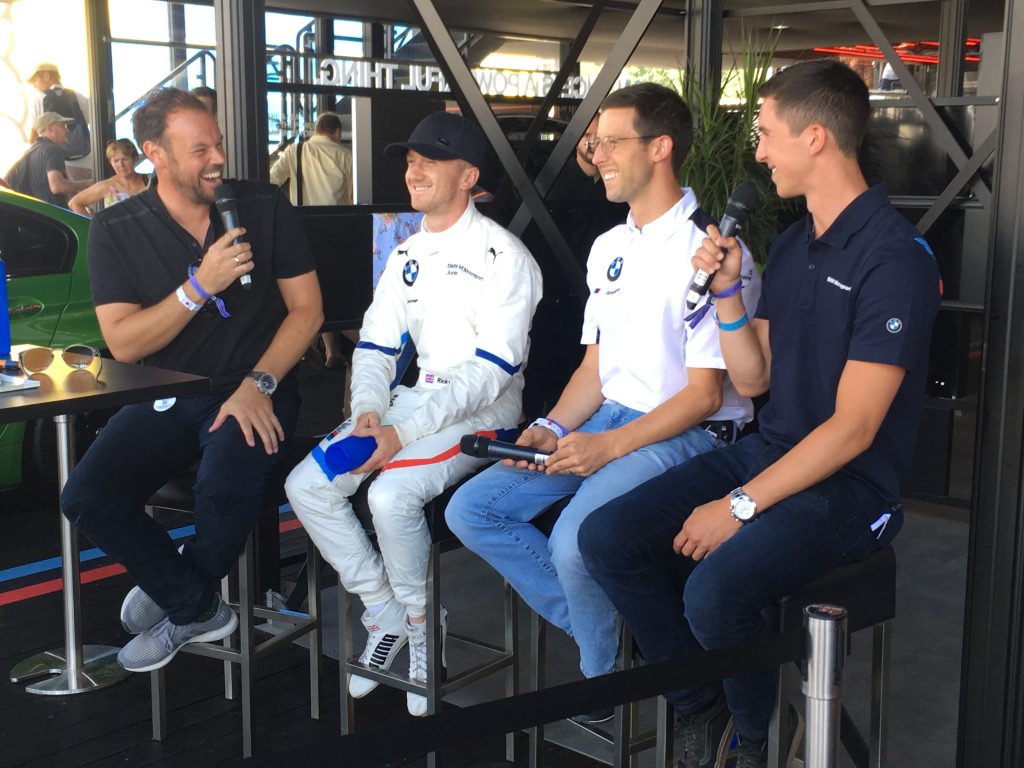 To continue on from his successes in 2018, Ben was again recognised by BMW as he was invited to be one of 16 top young drivers to undergo extensive assessments for a place on the 2019 BMW Junior Driver Programme. Following 2 days of tests, Ben was selected as the only Briton among the top 4 finalists, as they were put through their paces on BMW's brand new state of the art Formula E simulator. Ben narrowly missed the ultimate prize but his maturity and professionalism shone through as he looks forward to proving himself on track in 2019.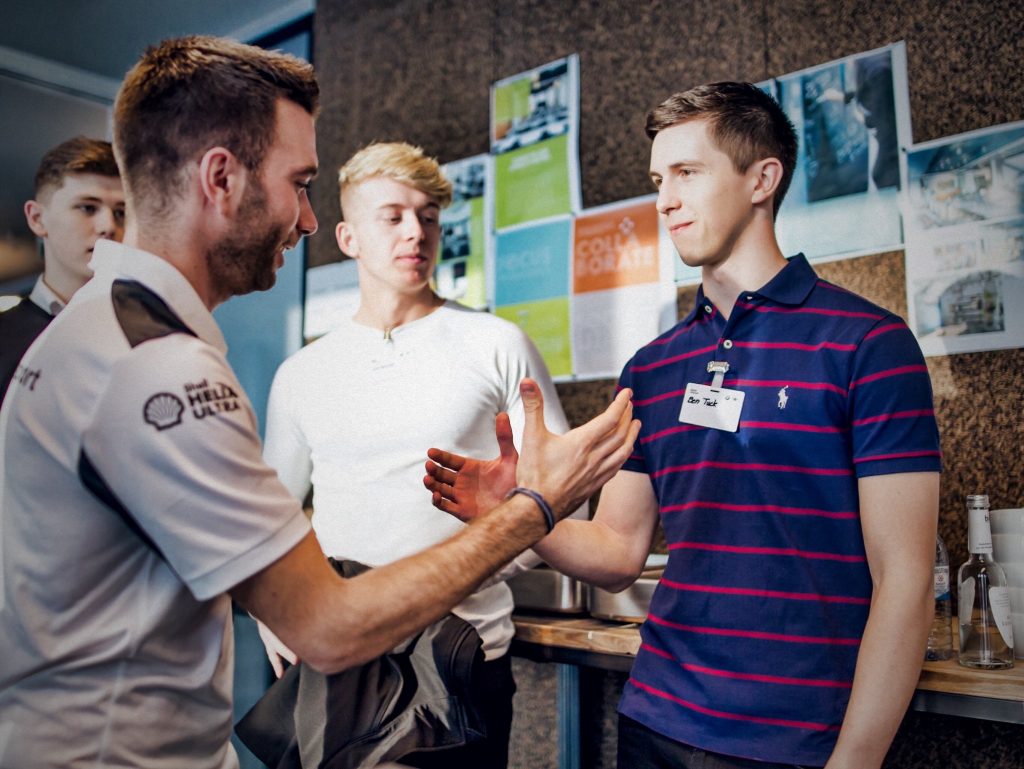 BEN TUCK & 2019 – A LANDSCAPE OF OPPORTUNITY
JOIN US IN 2019
We are delighted to present to you this opportunity to partner Ben Tuck, his team, existing supporters and sponsors, and to share and enjoy the benefits of involvement throughout the 2019 season end, and hopefully far beyond.
WHAT WE ARE OFFERING YOU
We are realists. We are pragmatists. We deliver value – Three straightforward statements that underline our philosophy when it comes to negotiating and co-operating with our existing and future financial partners.
We provide the entry to an arena that's exhilarating, exciting, attention-grabbing and highly promotable for our partners, but fundamentally it's about business and delivering the best return on our partners' investment with us.
FLEXIBILITY
Flexibility is another of our mantras. We understand that our partners have different objectives to fulfil, and so we individually tune involvement with Ben and the team according to what will work best to achieve our partner's goals,and return the maximum value from every pound, euro or dollar spent.
We're not alone in accomplishing this…With their years of experience, the championship organisers provide us with a first rate infrastructure and resources to fulfil our and our partner's needs, from highly visible TV race exposure, through a well-oiled and highly-effective Championship PR and promotion, to collaborations with race-day hospitality.
A TIERED APPROACH TO INVESTMENT
From our experience of partner requirements, allied to their required level of financial involvement, we have developed a tiered approach to financial investment in Ben and the team. This is purely the starting line. We then negotiate individually with all partners to fine tune rights and involvement to suit specific requirements.
We look forward to talking with you…
TEAM TITLE BRANDING
RACE CAR BRANDING
RACEWEAR & HELMET BRANDING
YOUR BENEFITS OF A PARTNERSHIP
PRACTICE & RACEDAY VIP GUEST HOSPITALITY
PERSONALISED RACEDAY GIFTS
DRIVER AND TEAM MEET & GREETS
BESPOKE PROMOTIONS
SEASON LONG PR & SOCIAL MEDIA
STAFF & CLIENT MOTIVATION DAYS
COLLABORATIVE PARTNER NETWORKING
DEDICATED RIDE & DRIVE EXPERIENCES