Strong start to Ben's Supersport Campaign
Ben Tuck kicked off his Caterham Supersport championship campaign at the iconic Brands Hatch Indy circuit recently, coming away having claimed a front row slot on the grid in Race 1 and creditable 5th and 6th place finishes.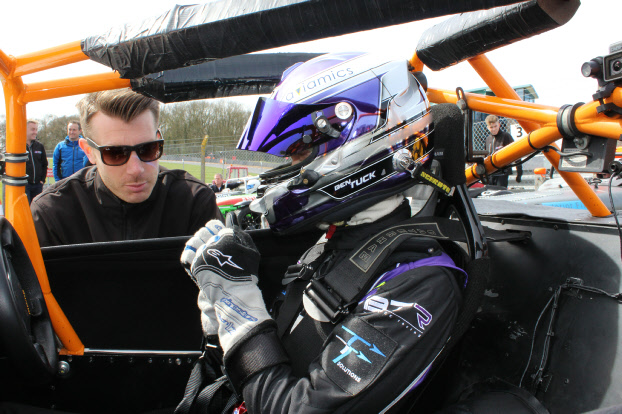 Sporting his old karting number #62, Ben took his PT Motorsport run car straight to the sharp end of the highly competitive and well respected Championship when he qualified 2nd in Race 1 out of a record 44 strong grid in difficult conditions after holding pole for most of his group's session.
As the rain stopped, Race 1 promised plenty of action in the tricky and constantly changing conditions on a drying track. Away from the lights, Ben slotted in behind the leader as the chasing pack battled for the remaining positions. Famous for close racing, the Caterham's produced some epic battles and after a safety car period, Ben held onto 2nd position until lap 7 when contact through McLaren punted him into 4th place with suspension damage on the left side of his car.
Ben was then in damage limitation mode and caught up in the dogfight chasing the leaders. He briefly snatched a podium slot for 3 laps mid-race, before the damage began to harm his exit onto the straights and his opponents were able to draft past, dropping him to 5th by the flag.
Race 2 on Sunday was run in much improved weather and held the promise of more consistent and predictable track conditions. Determined to make up for the compromised finish of the day before, Ben fought his way up to 4th place by lap 6. Embroiled in the 6 car pack fighting over 3rd and 4th places, Ben worked hard but gradually slipped down the order stabilising in 6th until the finish.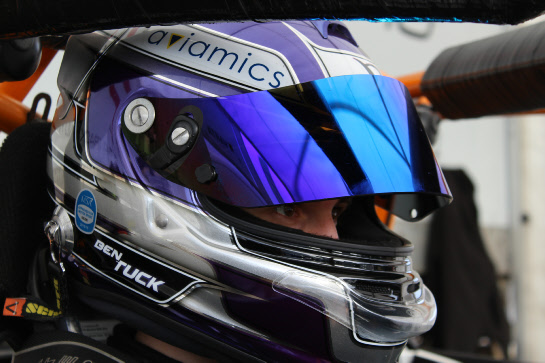 "It's a big learning curve getting to know how the tyres handle over a race distance and also learning the driving styles of the other drivers. It's fierce but so were Mazda's, but the draft is much stronger, meaning that it's much harder to break away without working together." Ben commented.
"I'm not sure if we had a problem with the car or if I just overcooked the tyres, but the pace just went out of it when I got to 4th. We'll go through the data and have a look. We've still got a lot to learn but I'm confident that we can have front running pace for the next round."
For the team, the result hinted at what is possible from Ben's debut in Caterhams. PT Motorsports team owner, ex-Superlight racer Ian Payne said "Ben's been super strong in testing and he's got to grips with the car quickly and been very fast and consistent. He's learning fast and to have a front row qualifying result and a top 5 and a top 10 is a superb debut. As he gets more comfortable with the race craft aspect he's only going to move forward."
Based on his Caterham debut, Ben looks set to compete for podiums as the season continues. He next races on 7th / 8th May in Angelsey.