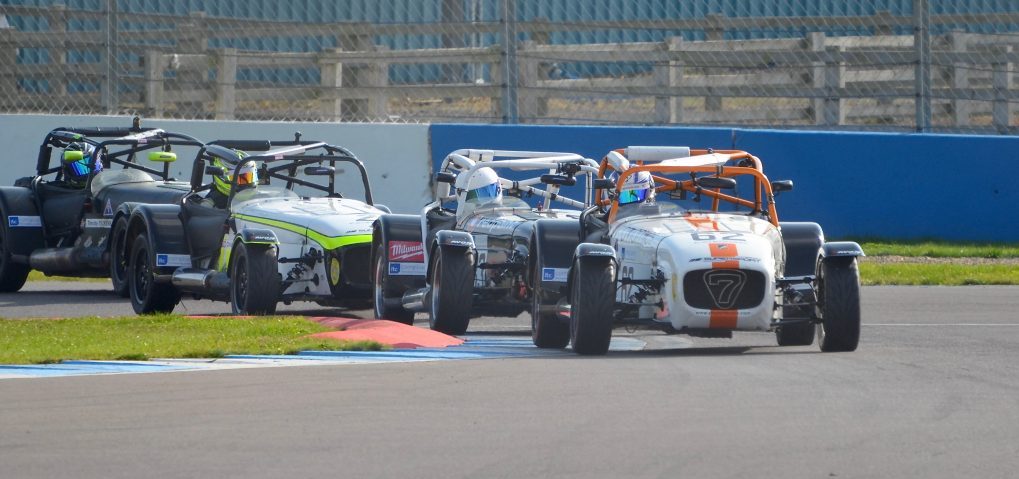 BEN TUCK CELEBRATES ANOTHER WIN IN 2016 CATERHAM FINALE!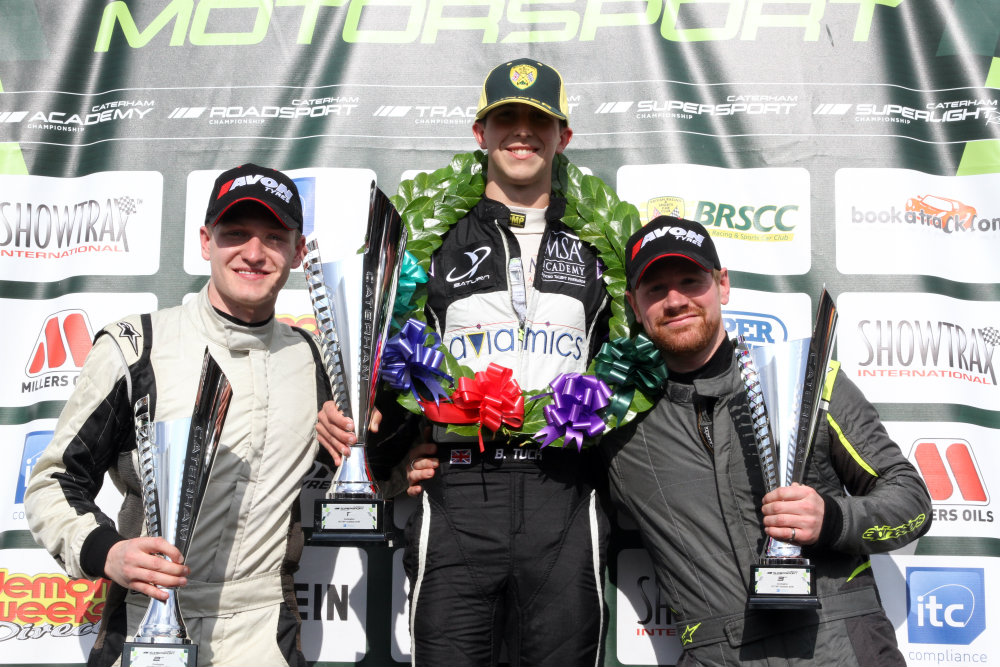 Ben Tuck concluded his debut Caterham season in style by taking another win and another 2nd place, totaling 5 podiums from the last 5 races and bring his season tally to two wins, three 2nd places, 2 fastest laps and the Caterham Supersport lap record for Croft, placing himself at number 3 on the list of only 4 different drivers to win a race this year.
The RSF MSA Young Driver of the Year has dominated the last three race meetings of the BRSCC Caterham Supersport Championship after enduring a challenging first half of the season, but he maintained the momentum he gained at Oulton Park into the season finale at Donington last weekend boosting his position to 6th in the final Championship standings.
"At the start of the season I knew we had the potential to do well. It was looking good for round 1 at Brands where we put it on the front row in quali, but after that we had some setbacks" said Ben.  "When we lost the engine at Zolder it was looking to be a real challenge to get back on target, but we worked hard to turn it around and I'm really happy that we've unlocked the performance we always knew we had.  It's been a real team effort and where we are at now truly reflects the amount of effort we've all put in the whole season."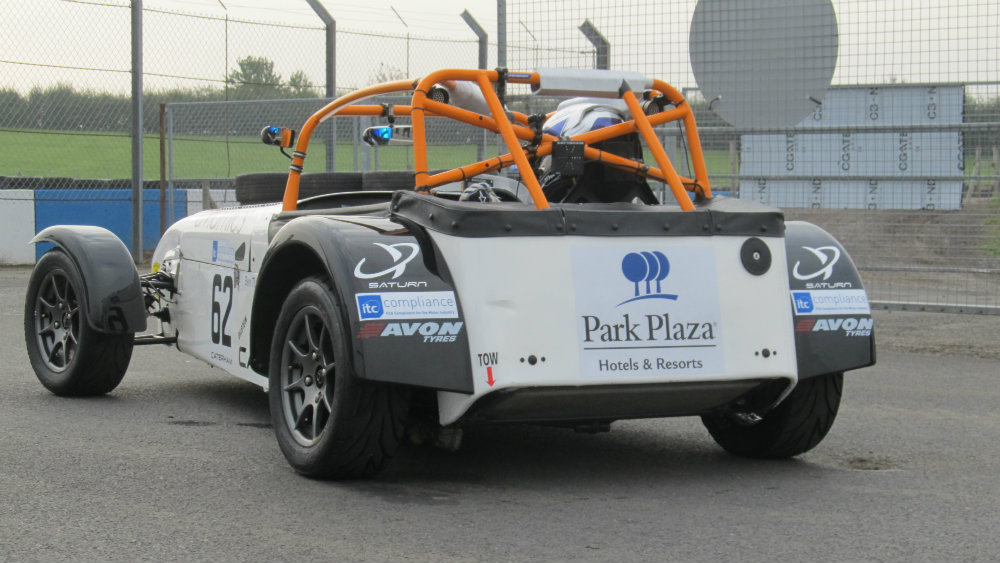 After dominating the previous rounds at Oulton Park and Croft, Ben arrived at Donington ready to finish on a high. However, qualifying was to throw one last challenge. After blistering pace in Friday practice where he was fastest in three of the four sessions, qualifying saw his car down on power, resulting in a disappointing 10th position on the grid and leaving a challenge to catch the leaders before they broke away. The team from PT Motorsports worked all out before tracing the issue to a fuel problem in time to make the fix and roll out to the grid for Race 1.
At lights out Ben set about redressing the score sheet, leaping forward and finding the top 3 by lap 2.  He drove a measured race working the tow with the other drivers until he made his move for the lead 5 laps from the flag, skilfully overtaking back markers to maximise a gap between him and the following pack.  From there his second Caterham win was in the bag. "It was another great race, the car was back to where we wanted and it was great to be able to bring home some more silverware for our sponsors and partners" Ben said after the race. "I was really comfortable with the car and it's great to race with these boys as there is a good amount of trust between us all and it was nice and clean."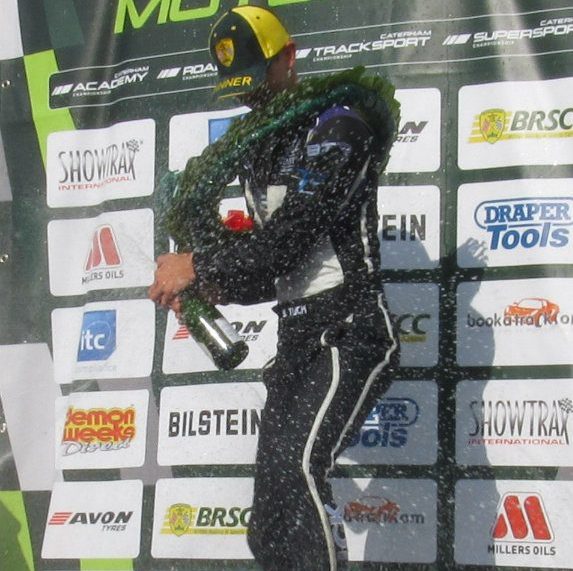 Race 2 kicked off on a very wet Sunday morning, when Ben set out on his first Caterham Pole. After a busy first lap, Ben held 3rd as they slid around the greasy East Midlands circuit.  As the leader broke away, Ben managed to break the tow from the chasing pack and extend the gap, never quite managing to reel in the leader. Sixteen super consistent laps later, Ben held 2nd by 2.8 seconds to take his fifth podium in five races. After the race he commented "I like the wet and the car was good so I was confident of at least a podium. It was a fun race and we had a great car but I just couldn't close the gap the lead, but it's a great way to finish 2016".
Ben's performance was particularly well received as it was achieved in front of many of his main partners and sponsors. "Without them all we wouldn't have been able to do this" said Ben. "It's great to have had Park Plaza, Aviamics, Saturn, Trafalgar, Air Research, Goldstar Onboard and Power Maxed with us on this".
"The PT Motorsports team have also been fantastic, these guys work so hard and it's also for them that I want to do well" Ben continued.
The results are particularly important as Ben explores options for next year, having already tested a Ginetta G40 GT5 spec car with Optimum and raced with Peter Gwynne Motorsport in the Swift Sport Rally Cross Championship.
Ben is already focused on his 2017 campaign. "Whatever we do I'll be going all out to win!" Ben commented.