BEN TUCK 'VIRTUALLY' FLAWLESS IN ESPORTS DEBUT!
What a difference a year makes they say. That maxim holds true more than ever in 2020 as motorsport fights to extract a viable season from the clutches of COVID-19. 12 months ago, BRDC Rising Star Ben Tuck claimed a sensational front row grid slot at his debut appearance in the 2019 6Hr of Nurburgring, a race in which he and his co-drivers would go on to take a superb 2nd place, marking Ben's maiden Nurburgring podium, a feat he would repeat a further 4 times in 2019.
Exactly 12 months on, again Ben sat on the front row of the grid, this time at the wheel of a 2016 BMW M4 DTM at Monza. And again, he went on to take 2nd place and his maiden podium in the series. This time, however, it was all simulated. In the COVID induced hiatus, Tuck has gone online.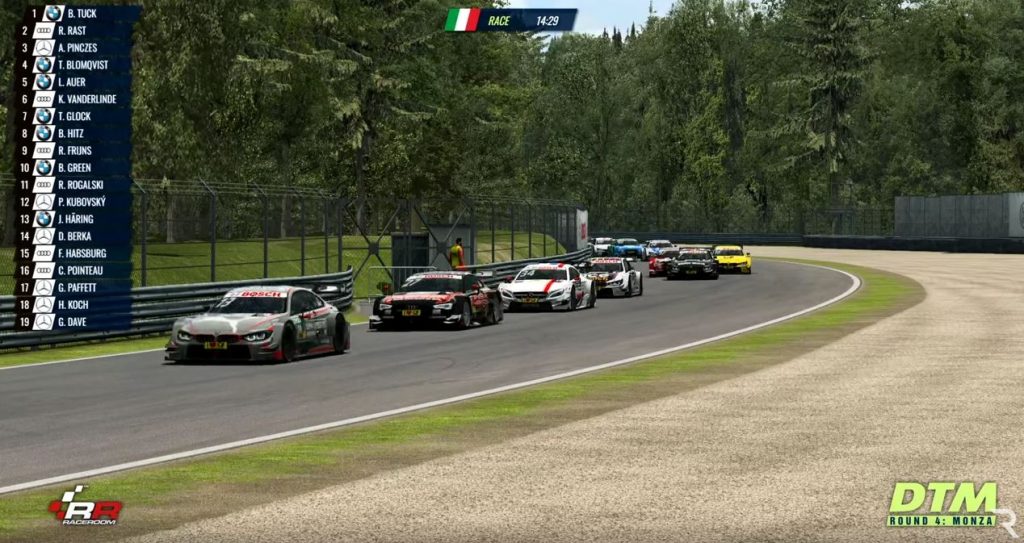 Using a sim rig he's only had for 4 weeks, Ben has turned from a frustrated Pro race driver into a remarkable new talent in Esports. Despite being new to virtual racing, Ben has shown that his habit of jumping into an unfamiliar seat and being immediately on the pace is not just limited to real life.
Across 9 races in 3 different series, 4 different circuits and 3 different cars in the simulated world, so far Ben has already racked up 2 front row starts, 2 podiums, 7 top 5's and has led lap after lap.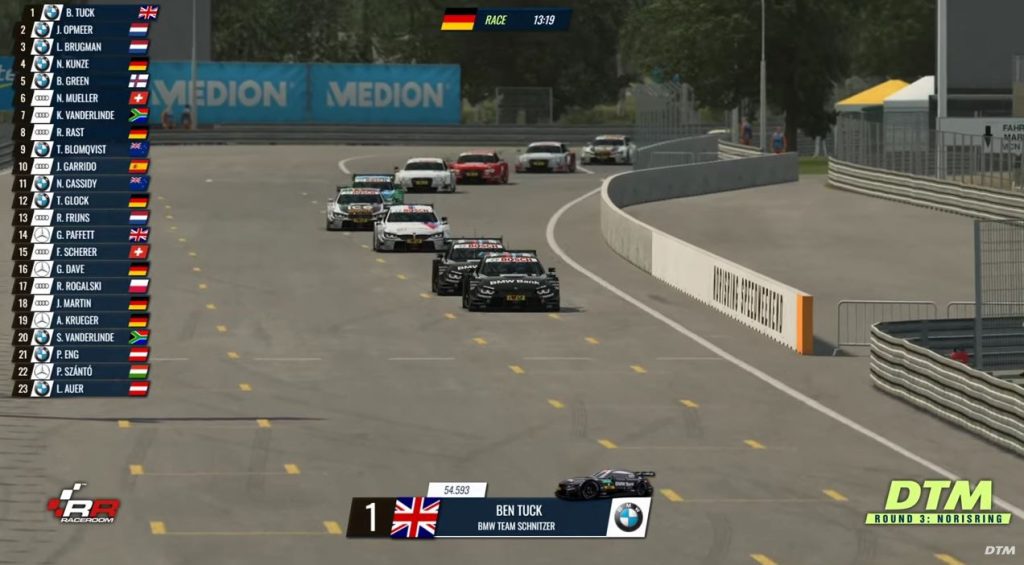 "A lot of drivers have had simulators for a long time now." Said Ben. "It would have been good to have one before, but it's not something we've had the budget for. But with the lockdown and the delayed start to racing we were lucky to get some fantastic sponsor support to get a rig to use for practice, remote coaching and Esports."
It has been a move that has already proven successful. "Money very very well spent" was the verdict of Saturn Systems director, Paul Holden. "I have to say we had high expectations with Ben, but he has already absolutely surpassed them" he added.
"It's been a challenge, not only to just get used to the sim itself, but also the different cars I've been driving" added Ben. "It's cool that I'm racing against drivers that are already full-time pro's so I've never raced against them in the same race or same class before. I'm so grateful to Saturn for the opportunity to finally get some sim time and make the most of the lockdown".
The results are even more impressive given that Ben has consistently fought against some of the very best in the business. His two front row grid starts have been only 9/1000ths and 400ths of a second off the Pole time.
"I've massively enjoyed Sim racing and its definitely something I'll be doing more of in the future!" said Ben. True to his word, Ben will be competing in the final round of the DTM Esports Classic Challenge on 31st July 2020 at 1pm UK time.