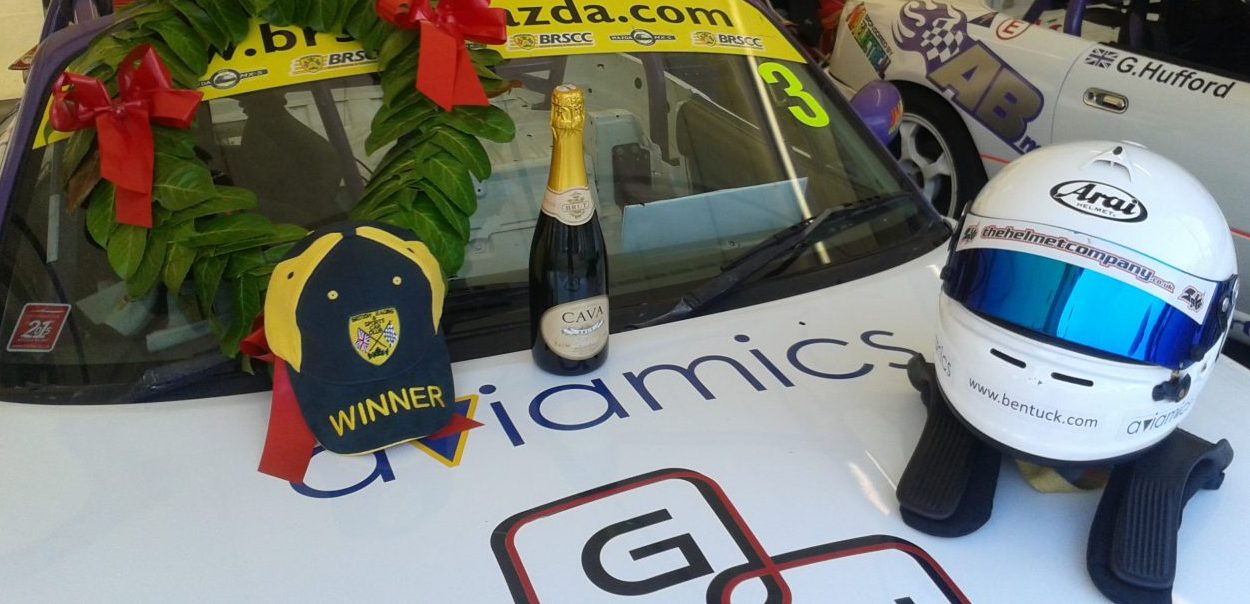 BEN TUCK WINS AFTER DOMINANT RETURN TO OULTON PARK
Only a year after starting his car racing career, MSA Academy driver Ben Tuck returned to Oulton Park in Cheshire to dominate with fastest lap in testing, fastest lap in practice, Pole Position for Race 1, his maiden win in Race 1, fastest lap in Race 1, Pole position for Race 2 and a podium in Race 2.
In just 11 race meetings, Ben has gone from a complete novice to race winner and Championship title contender in his rookie full season. Ben dominated the race weekend, starting in Friday testing in very wet conditions with fastest lap, then maintaining fastest lap through damp practice, dry qualifying and Race 1 and second fastest lap in Race 2.
This seasons visit to the Cheshire circuit was shortened to just the Friday testing and Saturday for Practice, Qualifying and two races. With poor weather forecast, the team searched for the optimum set up during testing as Ben piloted his race car to the top of the timings.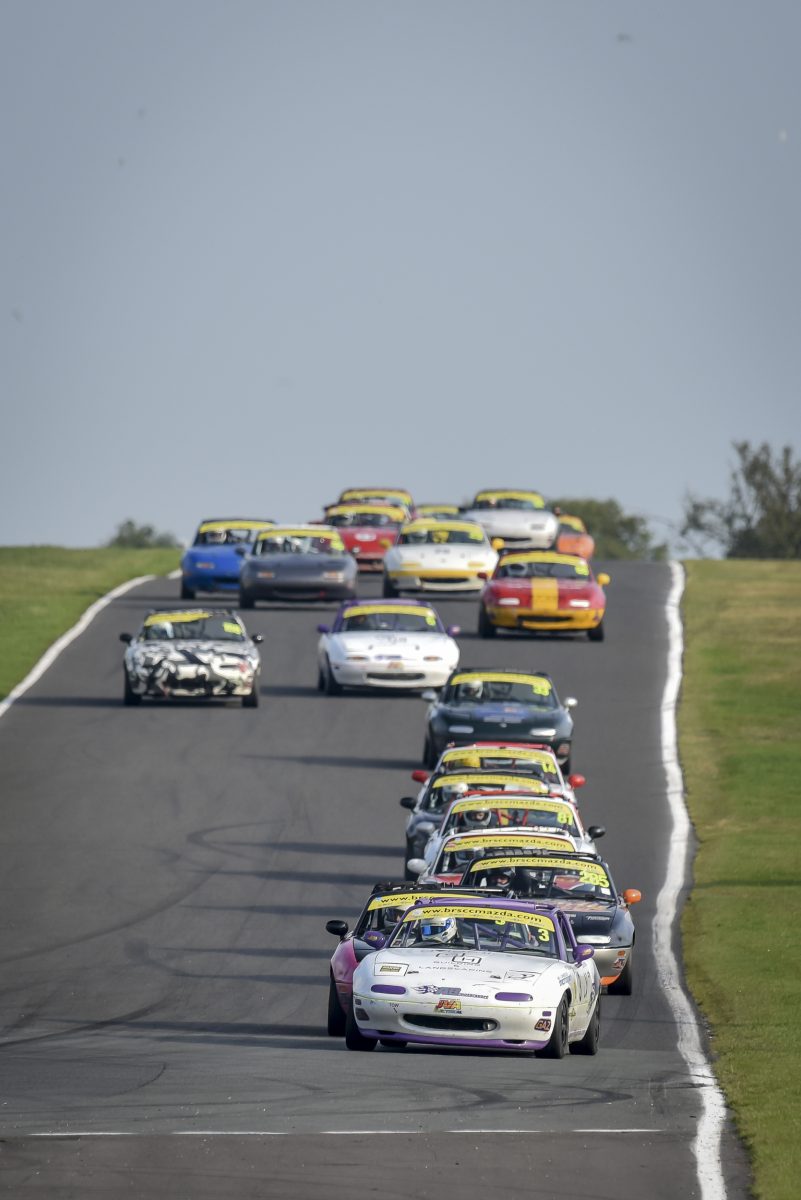 Race day dawned without the forecast thunderstorms and heavy rain and Ben took to the track to dominate the meeting, with fastest laps in practice and qualifying by 3 tenths, also claiming fastest lap of the weekend. With the meeting going to plan, Ben lined up in pole position for the second time this season in Race 1. After a good launch Ben was pipped into the first corner by the second place car #31. Confident of his pace, Ben slotted in behind and waited for the perfect opportunity to take the lead. That opportunity came on lap 3 as Ben launched his car out of 'Cascades' and found the inside line through 'Island' bend. As the two cars touched through the corner Ben came off best and took the lead. He went on to post ever faster lap times to finish almost 4 seconds clear after a red flag cut short the race.
Race 2 saw a repeat of Race 1, with Ben and car #31 breaking away from the pack swapping fastest laps. On lap 4 Ben lost the lead, but again confident of his pace he planned his move to retake it. On the last lap, Ben made the move into the 'Shell Oils' hairpin, gaining the inside line. Again #31 defended late and again the two cars collided. This time Ben span off, but was able to recover into 3rd place by the flag, taking 2nd fastest lap, only 2 hundredths of a second slower than the fastest.
The incident was a minor disappointment, which just prevented Ben's complete domination of the event, with fastest laps in testing, practice, qualifying and Race 1 and Pole and win in Race 1, Pole and 3rd place in Race 2, and just missing fastest lap in Race 2 by 0.02 seconds.
Sponsors and partners Aviamics, Saturn Systems, Goldstar, MX5 Owners Club, Air Research, Trafalgar and Power Maxed were delighted with Ben's performance, taking it as proof positive of his potential to benefit their business. Many vistors over the weekend came to say hi to Ben and also to pick up Power Maxed merchandise.
On the anniversary of his first ever venture into car racing 11 race weekends earlier, Ben revisited Oulton Park and proved that he has what it takes, not only to win, but to dominate the weekend. Ben's performance coincides with a number of offers from teams running in GT championships. In order to capitalise on these opportunities and his now proven winning track record, Ben is searching hard for more partners and sponsors to join him in reaping the huge commercial benefits of his potential in professional racing.