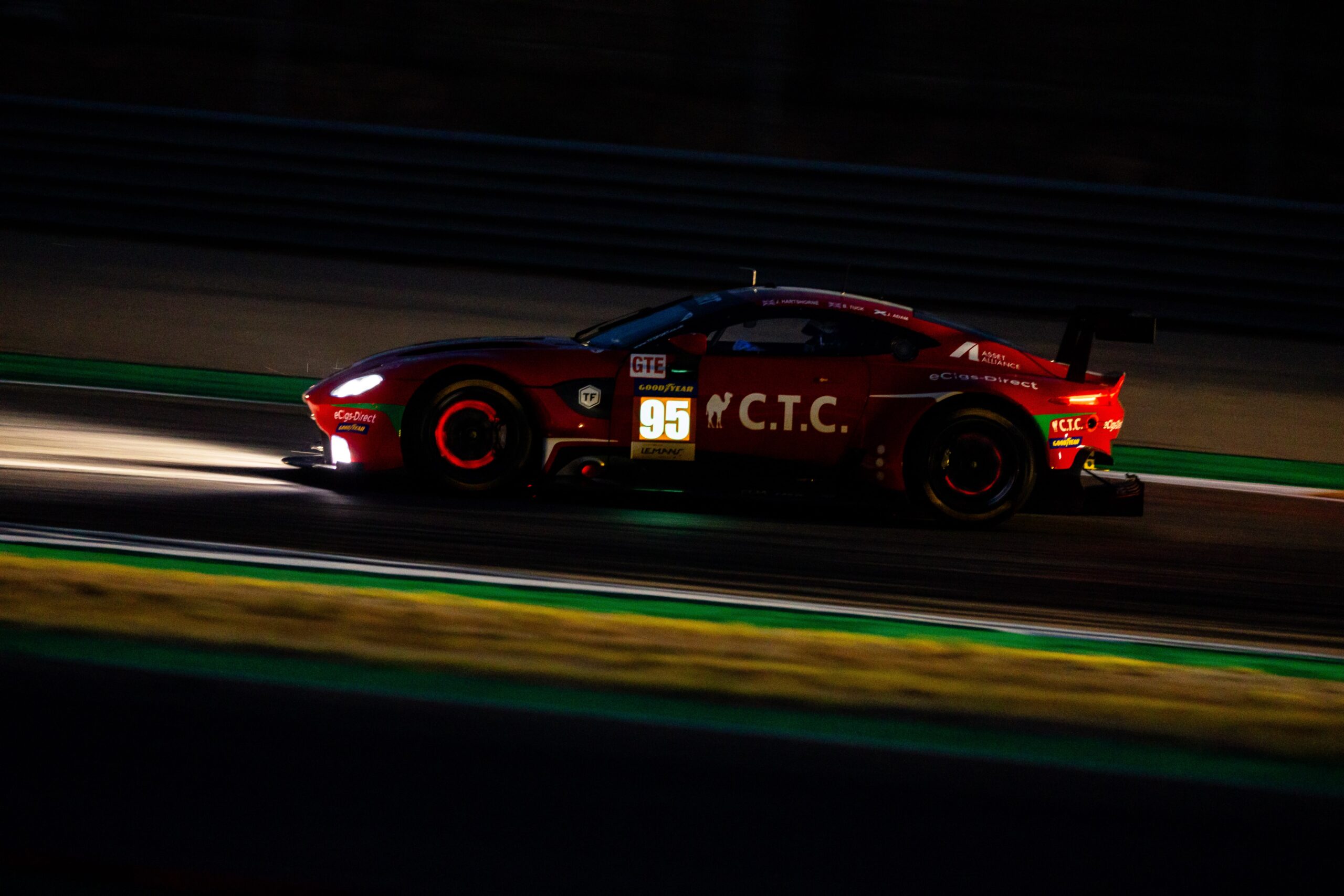 DARK NIGHT AT ARAGON….
A spectacular desert setting and a fiery sunset were the stunning backdrops to the 2023 ELMS seasons only dusk-into-night race on Saturday at Aragon in Spain. If the scenes made for some beautiful imagery, it did nothing for the fortunes of TF Sport and Ben Tuck's crew of the scarlet #95 Aston Martin Vantage GTE. Two separate incidents of misfortune befell the team, which frustrated their efforts to repeat their visit to the podium last time out at Le Castellet.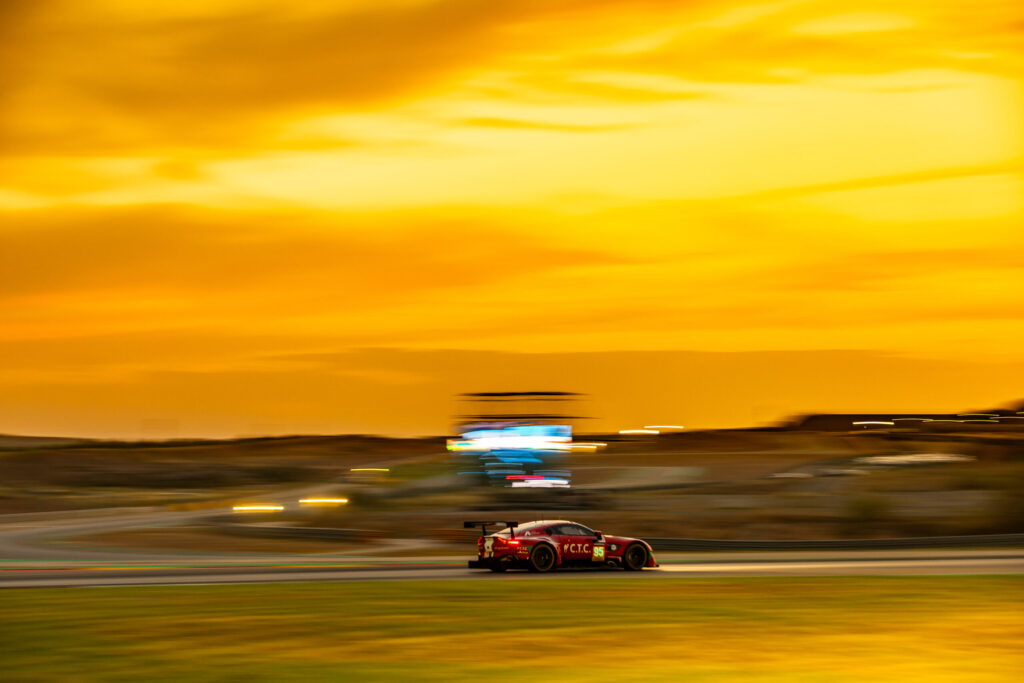 With pre-race practice in super-hot conditions showing positive performance, a busy Saturday held high hopes. Bronze qualification was held in the morning, where the crews' amateur Bronze rated driver, John Hartshorne, qualified the car, claiming 12th spot on the grid in the LMGTE class.
The 4-hour race started in the early evening, which was held as the arid daylight gave way to a golden sunset and then to the cool dark night. John Hartshorne got the race underway, deftly avoiding the first few laps of incident and contact before settling into a solid rhythm. As the faster classes made their way round to lap the LMGTE cars, a pair of battling LMP3 machines squabbling for position contacted Hartshorne, pushing him off the track and damaging his Aston Martin, requiring a hasty pitstop to fit a new door. This put the #95 far off the back of the field.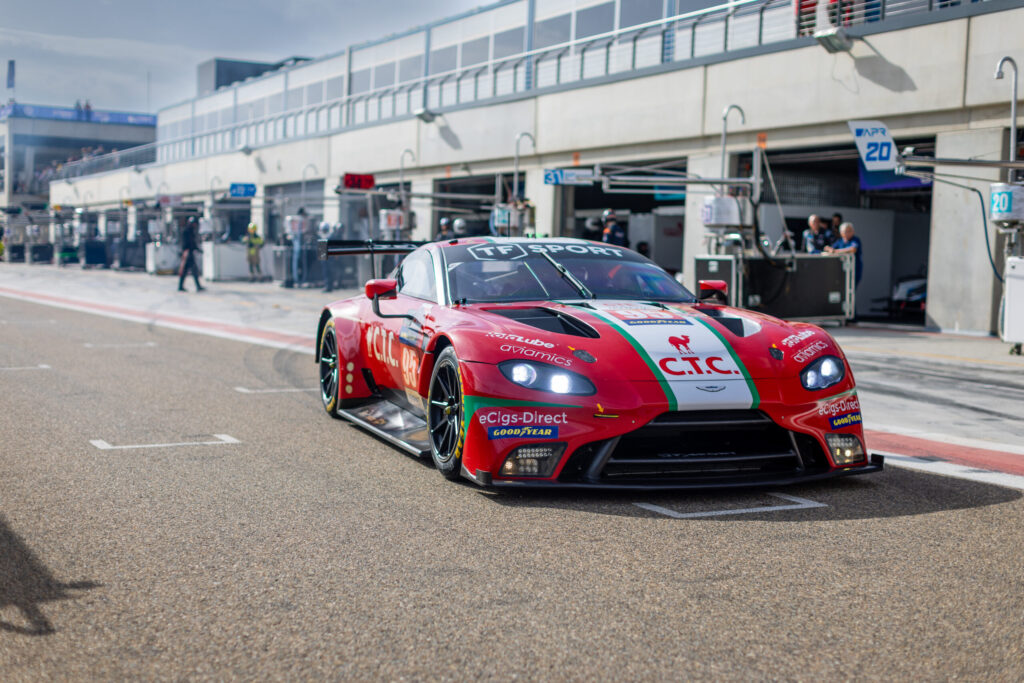 Just a few laps later an incident caused a safety car during which the race director allowed some lapped cars to unlap themselves. Unfortunately, the #95 was not one of those chosen, dropping the crew even further behind.
After 42 laps, the car was handed over to the crew's Aston Martin Factory driver, Jonny Adam who safely guided the car into the dusk. After a quiet hour and 5 minutes, Ben received the car in good order for the challenging night stint to finish off the final 75 minutes of the race, which Ben ticked off without incident to bring the car home in 11th position.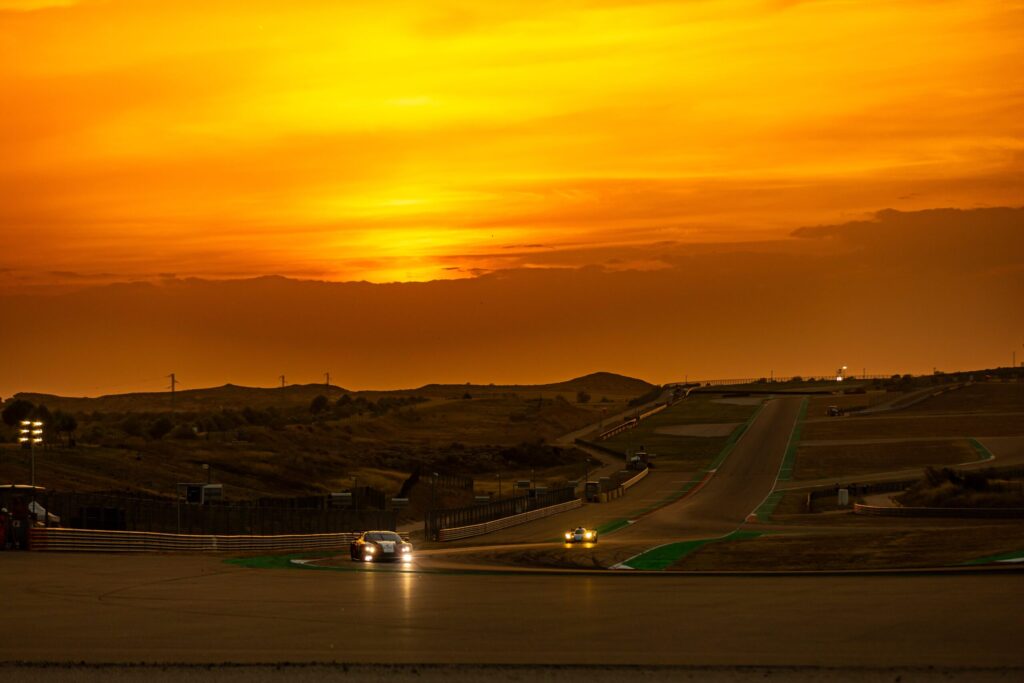 "We had a bit of bad luck, which is a shame as the team did a great job the whole weekend. But John was pushed off the track by another car and then we missed the [Safety Car] pass around by 1 car. But really enjoyed my stint at the end rather than doing the middle stint at sunset. Driving at night is super cool, it's just special!" said Ben. With good pace on track and good teamwork in the pits, the indicators are there that a more representative result is possible in 4 weeks' time at Spa-Francorchamps in Belgium.