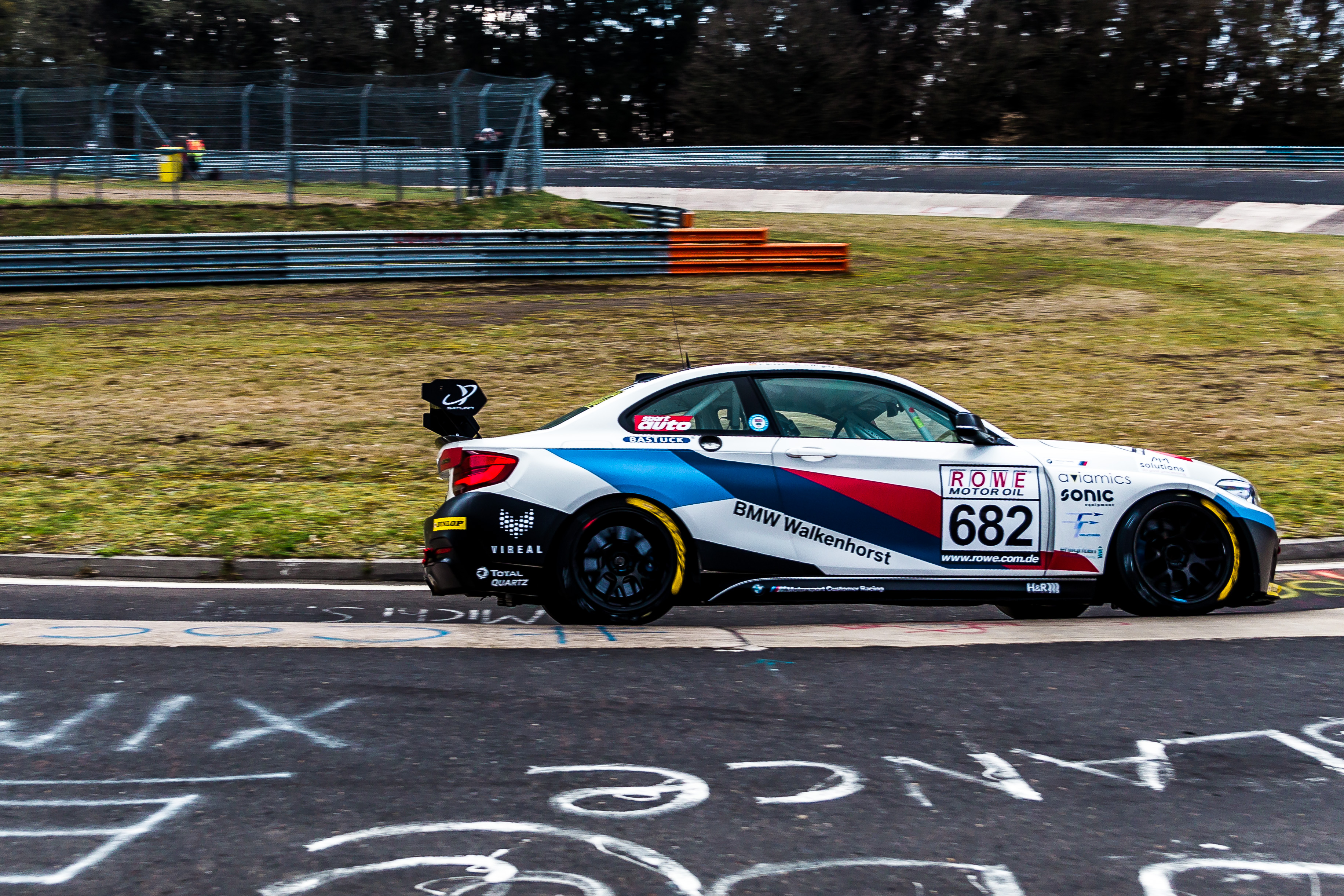 TUCK HITS VLN FORM AT SNOWBOUND NURBURGRING!
Ben Tuck made the most of his continuing development programme last weekend when he grabbed the brief opportunity to shine in VLN Round 2. The race at the legendary Nurburgring Nordschleife in Germany was dramatically halted amid a snow storm after less than one lap. But just a few hours earlier, during qualifying, Tuck took his #682 BMW M240i to a front row grid slot in only his second event at the imposing circuit.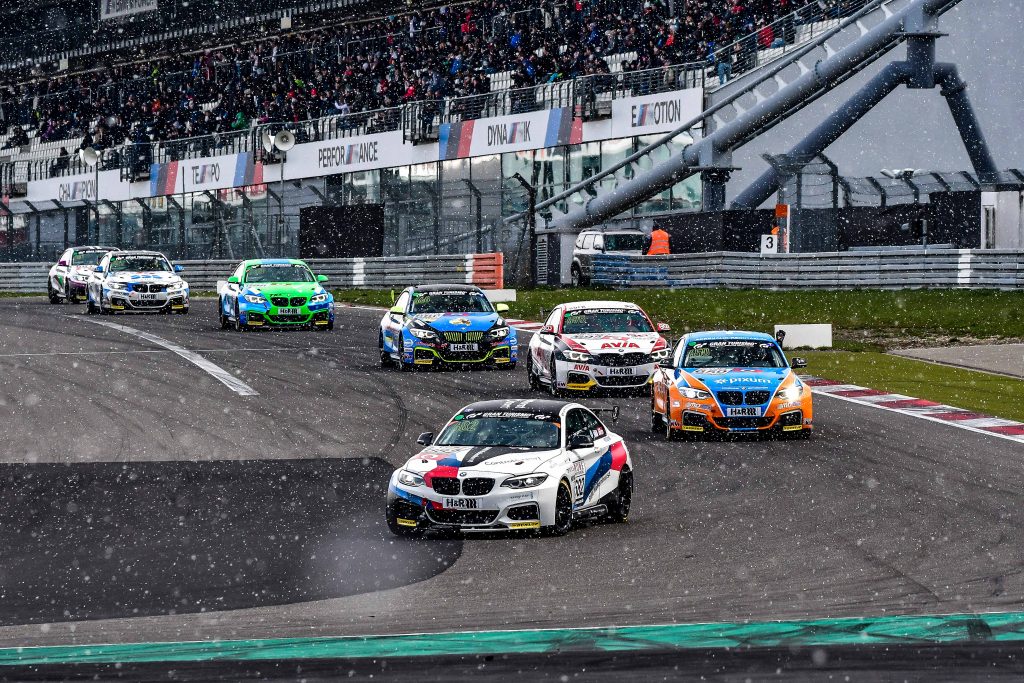 Ben's qualifying time of 9:09.383 was a team record for the Walkenhorst Motorsport run M240i and was good enough to hold Pole Position for almost the entire qualification session until the very last minute when it was just bettered, however giving Walkenhorst their best ever M240i class grid position of P2.
Starting from the front row, Ben took to the grid for the opening stint as the snow began to fall. As the start lights went out, Tuck was among the leading pack battling for position, dropping to 4th through the first corner. As the visibility and grip dramatically dropped in heavy snow Ben made the move to take two places back on a single corner. However, after less than half a lap and in worsening conditions, the Red Flags were waved, and the field returned to the pits. Soon after, the organisers called a halt to the meeting as the 15-mile-long circuit continued to be affected by the snowstorm.

Tuck's qualifying performance gave a hint of his huge potential as he works to complete the required number of racing laps to earn his full Nordschleife race permit, before looking to return to GT4 and GT3 machinery. So far Ben has had limited opportunity to demonstrate his potential. The opening round at VLN 1 in March was reduced to 2 hours rather than 4 due to a fog delayed start. At that race Ben received the car for the final stint and was able to push from 11th position up to 8th place.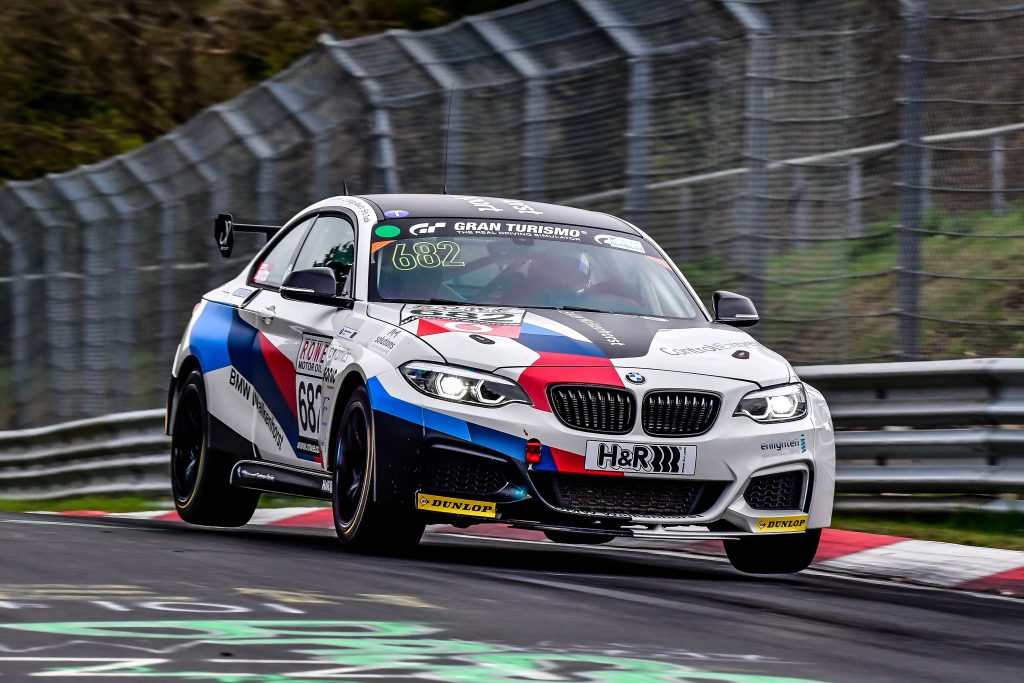 Ben was happy to take the positives from the wintry weekend. "I only had one opportunity in quali, it was the only fully clear lap I've ever had here without yellow flags, so I'm really pleased I put in a good time" said Ben. "The car was nicely set up and I'm sure that with more clear laps I can improve much more". "I'm getting more and more used to the circuit and where I can find time. It's good to know I'm on the pace with the top drivers, hopefully I can get enough laps in the next race for the permit and then move back up to the GT4 and GT3 cars".
Ben next races at Nurburgring on 27th April 2019.