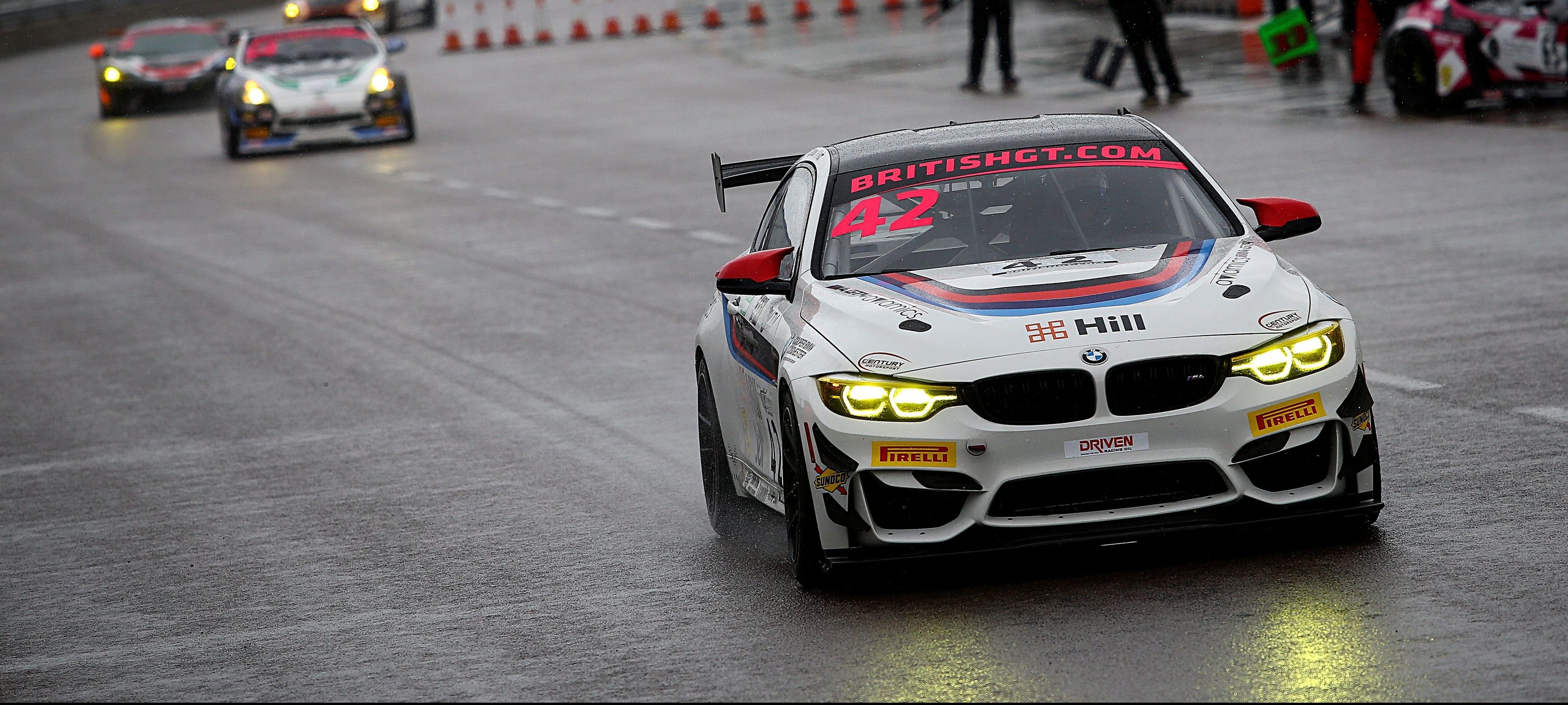 WET AND WILD ROCKINGHAM FOR BEN TUCK
Rain, wind, cold and safety cars – lots of them, characterised British GT's second weekend of the year when a frigid and blustery Rockingham Motor Speedway hosted Round 3 of the premier domestic GT series.
Following the deluge of Rounds 1 and 2 at Oulton Park 4 weeks previously, Century Motorsport arrived at the purpose built Northamptonshire motorsport venue at the weekend with high hopes. The pair of BMW M4 GT4's had performed superbly in Cheshire a month earlier where Ben Tuck helped to stamp the BMW's mark on the championship with a second row grid spot and a debut podium, albeit a brief one, before a post-race time penalty for a pit stop infringement demoted the Tuck and Green pairing to 7th.
After another very wet qualifying session for the single 2 hour race at Rockingham, Tuck and Green's combined times meant that the #42 BMW M4 GT4 came away with another 3rd place start. This was subsequently reduced to 6th for a yellow flag infringement during Greens qualifying.
With Green taking the start and Tuck to finish the race after the pit stop, the pair were confident of a good performance in the race. At the start Green made short work of redressing the grid penalty and had taken 3rd place in the GT4 class by lap 6. After two safety car periods in the treacherous conditions, he ran wide on lap 25 at the Deene hairpin which dropped him to 7th but came in for the compulsory pit stop in 5th place. Following the pit stop melee, Tuck stabilised in 8th having been leapfrogged in the pits due to the pit time handicap served by silver driver paired cars.
Tuck then negotiated another 2 safety car periods and set about consolidating his position, struggling for brake temperature and grip in the very cold conditions. For almost an hour Tuck managed the performance of the BMW until a place gained late in the race netted the pairing a 7th place at the flag to finish a weekend that had started with much promise.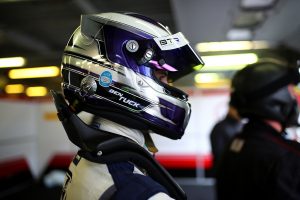 Tuck was philosophical about the result. "We were definitely expecting more this weekend to be honest. Quali felt good and we both felt the car was solid, but there was clearly more in it and it's definitely been better. We were both struggling for brake temperature and all round grip today and it was really tricky to drive. I felt today that I got close to the maximum that we could get from the car so from that point of view I'm OK."
"The team [Century Motorsport] did a superb job as they always do. We're all still learning the car and how it changes with the conditions and tyres and we also have amazing support from BMW so our rate of improvement is great. Overall we've learnt a lot and I know that back at Snetterton we'll be fighting hard for podiums."
"It would have been great to get another podium, particularly as we are welcoming two new partners this weekend – Vireal Media and Motorsportdays.LIVE and a trophy would have been really good to demonstrate what we can do for each other. All of our partners are so supportive and they are just as eager as we are for results!"
The results from Rockingham place Tuck and Green joint 7th in the GT4 Silver drivers' standings.
Ben's next race is at Snetterton in Norfolk on 27th May 2018.