Ben makes impressive recovery after problems force engine change
Ben Tuck tackled more engine problems and harsh penalties for the third consecutive problem filled race weekend of his Caterham Supersport debut season this weekend, to produce yet another superb recovery drive from 31st to 12th in Race 2 at the beautiful Zolder circuit in Belguim. After a superb 4th place finish in Race 1, Ben was handed a penalty for a technical issue which forced him to start at the back of the field for Race 2.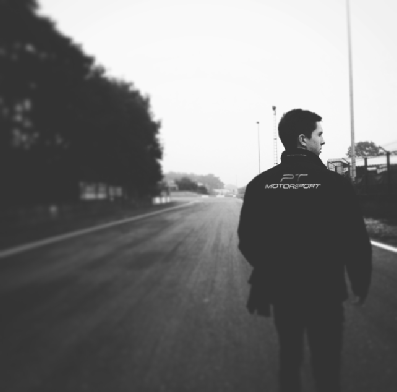 The engine problems that have persisted since the first round at Brands Hatch back in April hampered Friday testing, along with a gearbox failure, which prompted the decision to make a complete engine and gearbox change. Ben's team – PT Motorsport pulled out all the stops when it was discovered that the brand new engine was faulty and they worked all night to effect a repair before completing the installation 30 minutes before qualifying on Saturday morning. After a few shakedown laps and with no time to set the car up, Ben went out for the qualifying session. Coping with poor balance, Ben kept a cool head and earned 10th place on the grid for Race 1 in a difficult session.
With the promise of equivalent power at his disposal for the first time this season, Ben looked forward to making gains from his compromised 10th place grid slot. True to that promise, Ben quickly sped through the field and joined the top 5 battle for the lead. Sensing a debut podium or even a win, Ben fought hard taking 4th by the flag in a just reward for all the teams efforts of the proceeding evening and opening the way for a podium or win in Race 2.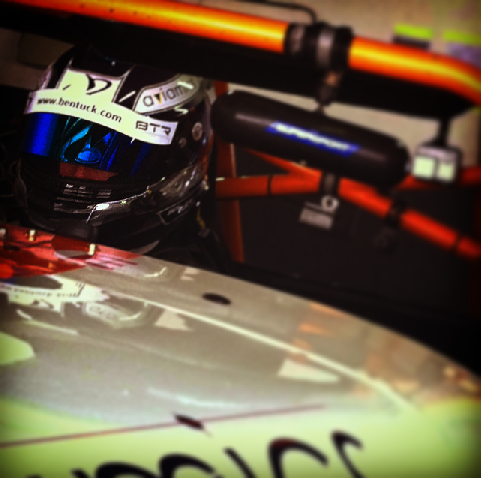 That reward was short lived however, as the scrutineers assessed that there was a technical problem with his tyres and chose to exclude Ben from the results. The penalty meant that Ben would start Race 2 from the back in 31st place and destroyed any chance of points or his maiden win.
Keeping a cool and professional approach Ben, prepared for another epic comeback in Race 2 on Sunday, knowing that he would be forced to compete on his wet tyres. The forecast thunderstorms did not arrive as he lined up yet again behind 30 other Supersports. Off the line Ben made 7 places by the first corner as his race long struggle began. Within a few laps, Ben was chasing down the top 10, having taken the 4th fastest lap of the race. Despite battling against tyres that were not optimised for the warm and dry conditions and a broken mirror bracket that allowed the mirror to slide directly into his line of vision, Ben continued to reel in the front runners. After an epic effort he took the chequered flag in 12th place, having climbed 19 places in 18 laps.
Despite his Caterham debut being plagued by technical issues and bad luck, Ben once again proved that even with a compromised weekend he is able to generate epic performances in a professional and focused way.
"After the amazing effort from the team overnight to fix the engine and gearbox, I thought our problems would be sorted and for pretty much the first time this year I would have an equal chance" said Ben. "No one expected that penalty and its disappointing for everyone who worked so hard not to get the chance we deserved. We've not really had a race yet with equal power from the right grid slot. But we showed we have the pace to challenge for wins and I'm looking forward to being at the front again in the next round".
Ben's debut at Zolder again showed the promise of what could be, with better luck and the chance to compete on equal terms.
Ben next races at Snetterton on 16th and 17th of July.