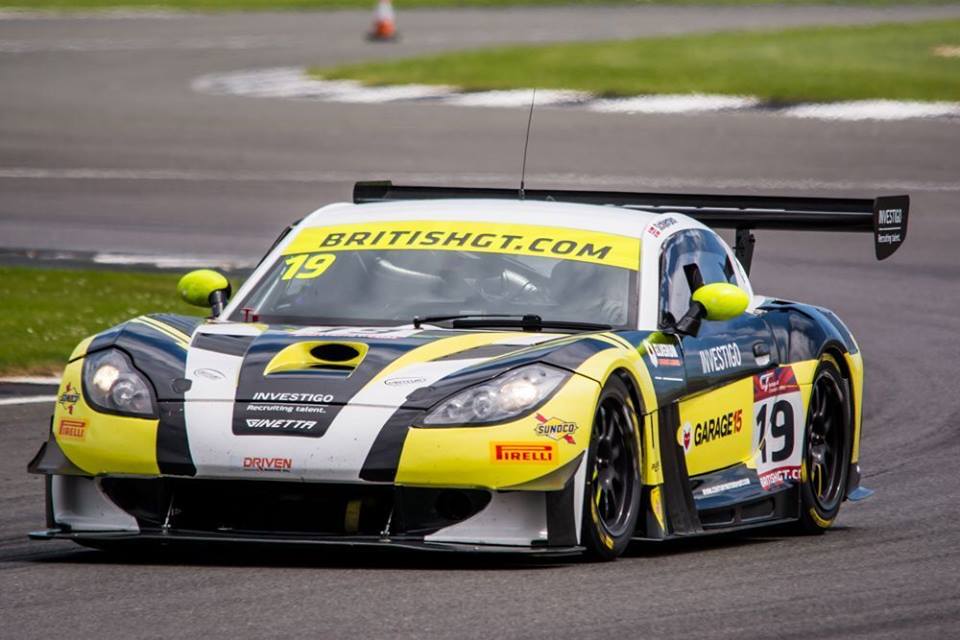 BEN TUCK TO DEBUT IN GT3!
Fresh from his winning GT debut in GT4 at Silverstone last month, Ben Tuck will make another huge step forward in his blossoming GT career this weekend in the British GT Championship at Brands Hatch when he gets behind the wheel of the Ginetta G55 GT3 run by Ginetta factory outfit Century Motorsport.
The GT3 class of the British GT Championship is the pinnacle of British GT racing and represents a massive step for the Sandy based 20 year old, who started his racing career, just 3 years ago. Since then he has won races and taken lap records each year, earning the RSF MSA Young driver of the Year in 2015.
Ben has joined the Century team for their return to the top class of GT racing in one of Europe's most popular and competitive series. He will be partnered in the #19 car by Ginetta Supercup race winner, Tom Hibbert.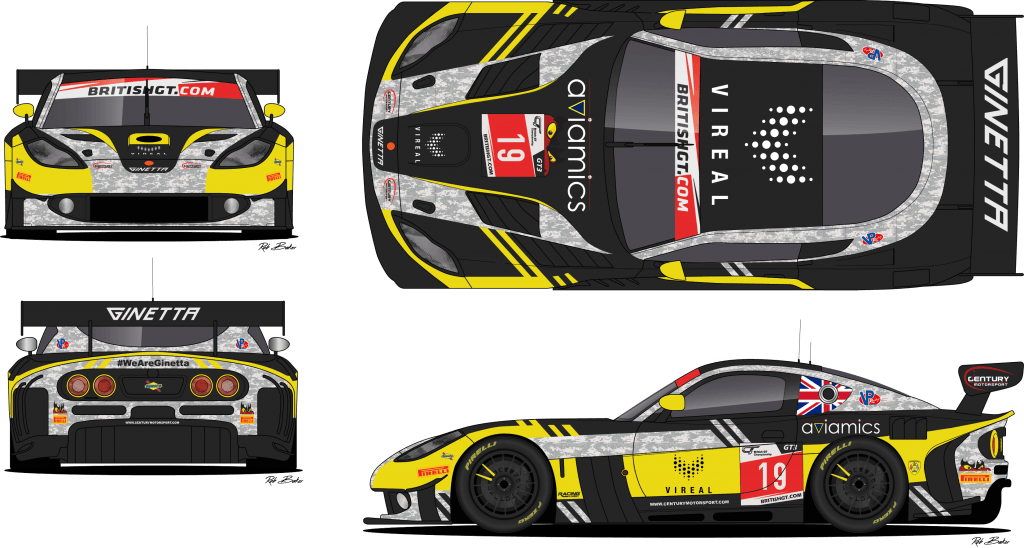 "It's an amazing opportunity to be driving for a factory backed team." said Ben.
"It's my first time directly representing a manufacturer as opposed to a team that runs lots of different cars! I can't wait for the weekend, it's a bit surreal at the moment, it's a massive jump up for me! Previously the quickest car I have driven is a Ginetta G55 in GT4 Supercup specification in the GT-Cup Championship. To be jumping into a GT3 a month after my first and only time in a GT4 is really exciting. I can't wait to adapt my driving style to suit another new car for me. I love the challenge of driving new and faster cars, and I'm really thankful to Ginetta and Century for giving me the chance. I love this circuit; it's one of the most iconic tracks in the world. I've raced here before but only in a little Mazda MX-5, a bit different from a GT3! That weekend in the Mazda was my first ever pole position in cars and I also gained the lap record in the race, but I don't want to think about that and put any more pressure on myself! The GT3 is going to be much more exciting and difficult to get round the track."
Century Team Principal, Nathan Freke is also excited about this latest opportunity. ""We're very pleased to have one of our GT3 Ginetta's back out for Brands Hatch this weekend. I really believe we've turned a corner with the car now, as Aleksander [Schjerpen] and Charlie [Robertson] showed at the Silverstone 500. Tom [Hibbert] and Ben [Tuck] are both very welcome additions to the team, and will help to potentially bring a new and fresh approach to the car over this weekend's two hour encounter."
Ben will be looking to advance his GT credentials over the weekends racing. "I'm really looking forward to this opportunity. Massive thanks have to go to our sponsors Aviamics, Saturn, Trafalgar and especially our new friends at Vireal for helping to make this happen."
Ben takes to the track in the G55 GT3 on 5th and 6th August.