BEN TUCK TO DEBUT IN PROTOTYPES AT SPA!
In the latest development of his extraordinary rise this year, Ben Tuck will take the wheel of the mighty Ginetta G57 prototype sportscar for Ginetta factory outfit Simpson Motorsport this weekend.
The late deal will see Ben run as part of a 3 man crew in the prestigious Creventic 24hr Prototype Series for his second visit to Spa-Francorchamps this year. During his first outing at the legendary Belgian circuit, Ben came from the back of the grid to lead the race, scooping the Caterham Supersport lap record along the way to finishing 2nd in an impressive fight back from a Race 1 shunt. In his first visit to Spa during his debut full racing season in 2015, he took away the unofficial Mazda MX-5 lap record, Class Win and fastest lap.
The G57 drive comes off the back of an impressive set of performances in ever faster machinery since leaving the Caterham Supersport Championship in the summer. Ben made his debut in a GT4 specification Ginetta G55 at the Silverstone round of the GT Cup in June, which netted him his maiden win and a second place. Next on the list was a debut appearance in the GT3 specification Ginetta G55 of Century Motorsport a few weeks ago. Despite ending with a DNF after an engine problem, Ben impressed the team with his pace after out qualifying his crew mate at the first time of asking.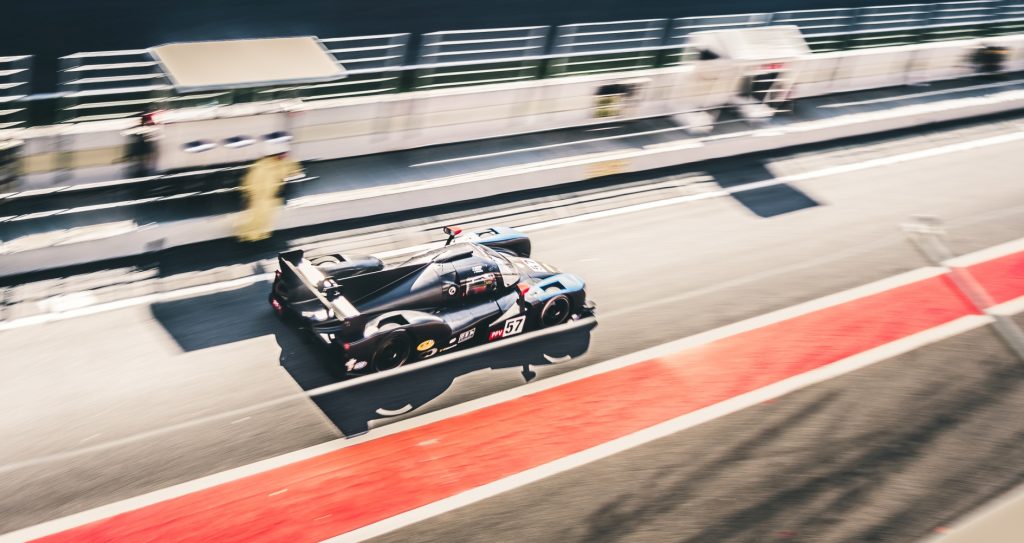 "This opportunity came along so suddenly and I've got a number of my sponsors to thank, particularly Saturn Systems and Aviamics. It's a brilliant opportunity to show what I can do as the next step up the ladder. We had a G57 test a few weeks ago and that went really well. But this will be yet another step up, with long stints, more traffic and different tyres to learn about. I'm going to make sure I learn as much as I can and do the best for the team.  It's great to be driving another Ginetta and I can't wait to get back to Spa!"
Ben will be piloting the G57 in two 5 hour races on Friday 6th and Saturday 7th October. You can follow his progress with #24HPROTO.
Images : Stephane Abrantes