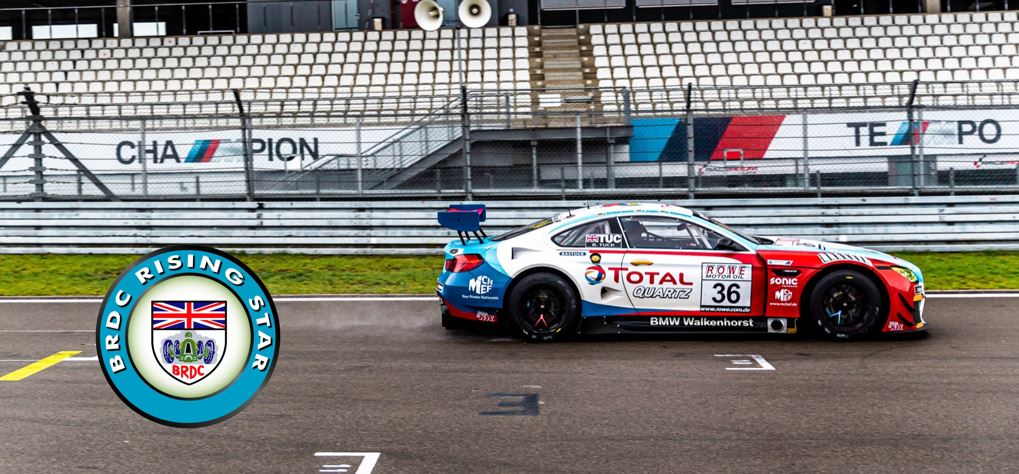 BEN TUCK NAMED BRDC RISING STAR FOR 2020!
Ben Tuck has been named the latest BRDC Rising Star for 2020. The accolade comes off the back of two sensational debut seasons in professional GT racing. The 22-year-old Bedfordshire driver took his GT4 British GT Championship debut in 2018, taking a maiden win, 2 podiums and a fastest lap on the way to finishing a single point shy of scooping the GT4 championship title. Then in 2019, Ben switched to international GT racing, competing his debut season in the VLN Championship, taking 3 podiums in Germany's highly competitive and respected Endurance GT series based at the fearsome 24km Nurburgring Nordschleife. He also collected another pair of podiums at the world famous 6H and 24H of Nurburgring races to establish himself as one of Europe's quickest young drivers after a just a single season.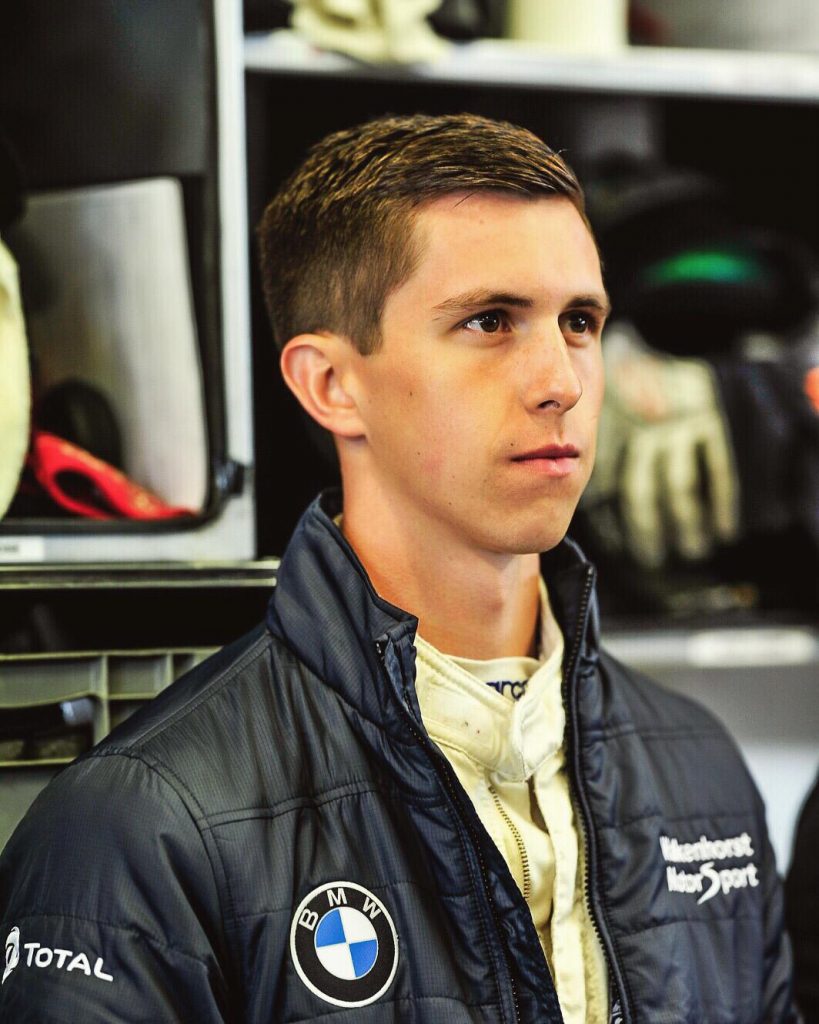 Scouted from trackside, British Racing Drivers' Club Rising Stars are hand-picked from the cream of young British drivers based upon their consistent performance demonstrating the highest levels of achievement and commitment.
The BRDC, presided over by exFormula 1 driver David Coulthard, is an invitation-only members club for drivers who are judged to have achieved success in the upper levels of motor sport across a number of seasons. The list of members, past and present, reads like a 'Who's Who' of motor sport and it's Rising Stars talent scheme has a proven track record of selecting only the best of individuals with Lewis Hamilton MBE being a particular success story from the Rising Star scheme's history.
It is perhaps fitting, then, that Ben has been recognised as one of the nations brightest young stars given his track record. Ben started full time racing in 2015, challenging for the BRSCC Mazda MX-5 Championship title that year having claimed 3 wins, 3 pole positions and 4 fastest laps including a lap record.
The following year Ben directly entered the penultimate level of the Caterham ladder, racing against established drivers in the Caterham Supersport Championship, again challenging for the title with 2 wins, 5 podiums, 2 fastest laps and another lap record.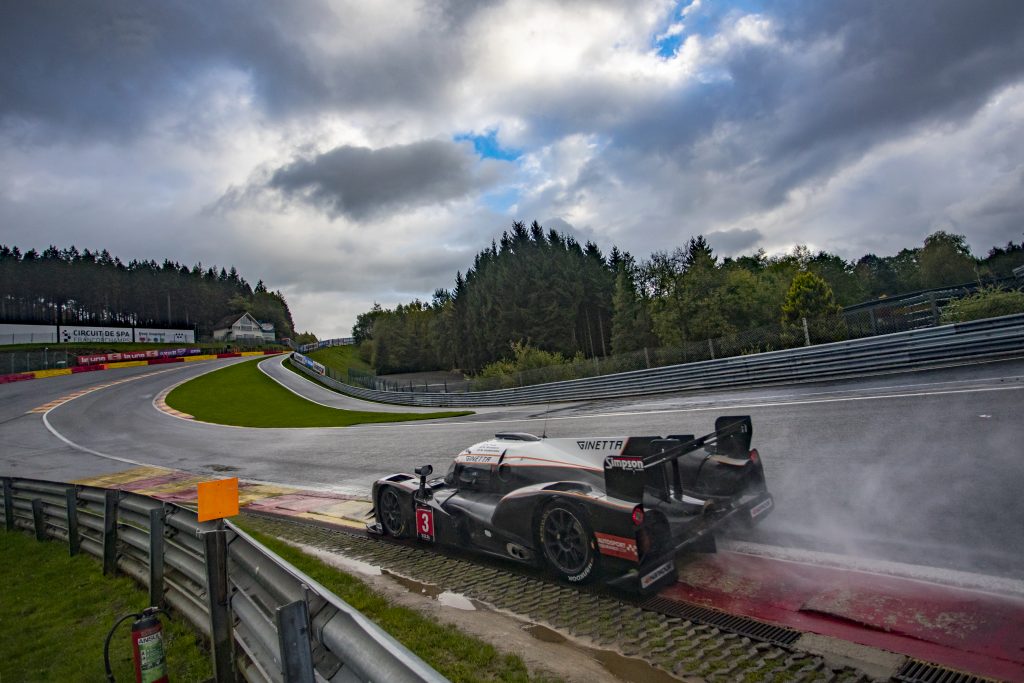 2017 was Ben's leap into GT racing but not before taking another 3 podiums and a lap record in the Caterham Supersport. Having proven himself in the diminutive British sportscar, Ben burst onto the GT scene with a sensational podium and then a maiden win in his debut British GT Cup appearance driving a GT4 specification Ginetta G55. He followed this up with an incredible double win in his international prototype debut driving the Ginetta G57 at Spa in the Creventic 24H Endurance Series.
2017's successes lead the way to his 2018 call up with GT veterans Century Motorsport, to pilot BMW's return to the British GT Championship in the M4 GT4 which resulted in Ben being named top British GT4 driver by Autosport Magazine and established a relationship with BMW that carried through to his debut season in the 2019 VLN Championship with top BMW Team, Walkenhorst Motorsport in the BMW M4 GT4 and extended to testing the BMW M6 GT3.
With a podium rate of over 40% across a total of 67 races, and fastest laps in more than 10% them, BRDC Rising Star status is a fitting accolade and excellent news for Ben's blossoming career.
"I'm really pleased and proud to be part of the British Racing Drivers Club" said Ben. "I've worked hard to show I have the skills to be a pro and it's great that the BRDC have recognised that. I'm really looking forward to meeting more of the members and learning from them. Funding is always a challenge and being a Rising Star will help to demonstrate my potential and hopefully showcase what I can do for sponsors and investors".
The award has also come as welcome news for some existing BRDC members. Century Motorsport team boss, Nathan Freke was impressed. "It's great to see Ben getting recognition for his talent. Becoming part of the BRDC's Rising Star programme should open a lot of doors for Ben and I'm sure he will use this to his best advantage. Ben has the talent to go to the top, and hopefully this will provide a valuable step on the ladder to becoming a professional driver".
Ex-British Touring Car driver and ITV motor racing commentator Paul O'Neill was similarly full of praise. "I've been so impressed with Ben's development over the last few years. He's got a superb approach to his racing and has shown he's got all the ingredients to race at the top level. He's a great lad, so professional and so fast. This is a great development for him, and it's really well deserved."
Ben has yet to announce his programme for 2020.