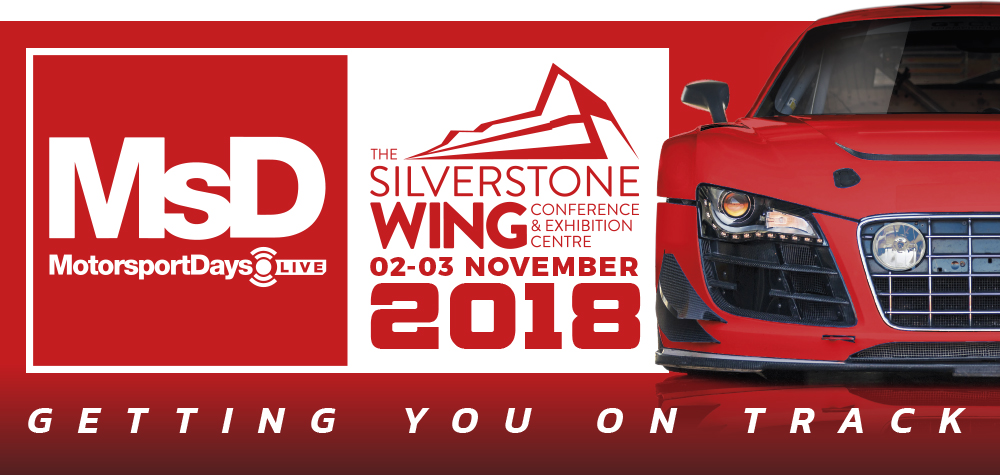 BEN TUCK RACING LINKS UP WITH MOTORSPORTDAYS.LIVE!
Ben Tuck Racing is proud to announce a new partnership with MotorsportDays.LIVE!
In partnership with Silverstone Circuit, MotorsportDays.LIVE is the event the industry has been waiting for – taking place over two days at the end of the 2018 racing season, MsD.LIVE celebrates all spectrums of this spectacular industry, with the overall objective to make 'getting on track' easier, enhance grids, driver sign up and overall preparation for the 2019 season.
MotorsportDays.LIVE offers the market a fresh, new opportunity for genuine track day enthusiasts, amateur and professional race drivers, championship co-ordinators, engineers, industry professionals and motorsport investors to all come together and experience Silverstone Circuit from the iconic WING facility on 02nd-03rd November 2018, whereby they can source products from an array of diverse exhibitors, as well as find new race teams and championships while actually sampling cars 'LIVE' on the international track.
Across both days, MsD.LIVE will also provide a panelled conference, which will allow attendees the unique opportunity to gain expert advice and interact with some of the industry's most established names as well as offering support across all areas of the sport, including assistance with technical setups, attracting sponsorship, marketing and media engagement plus legal guidance and much much more…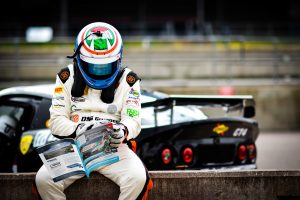 Ben Tuck is excited at the new opportunity.
"BWR Media's MotorsportDays.com has been a facility we've used for many years when exploring my options for track and testing days. It's full of so much information and content, it has become a really useful tool for the team and me. They also produce the PRO-AM annual magazines, which are full of incredible articles and stories from all areas of the sport as well as showcasing all the end of season results in one place. As soon as we heard about the LIVE event I knew how equally useful it will be for drivers like myself and the industry as a whole. It's going to be a brilliant event!"
Ben Whibley, the man behind the Motorsportdays.LIVE event is just as excited.
"Ben Tuck is a hugely exciting driver. He personifies what we're all about, having worked his way up the hard way, racing in club championships, just like many of our readers. He's exactly the dedicated, exciting young talent that showcases our spectacular motorsport industry and we're proud to be working with him."
You can find out more about Motorsportdays.LIVE at www.motorsportdays.live
Ben's next race is this weekend at Rockingham in Northamptonshire on 29th April 2018.