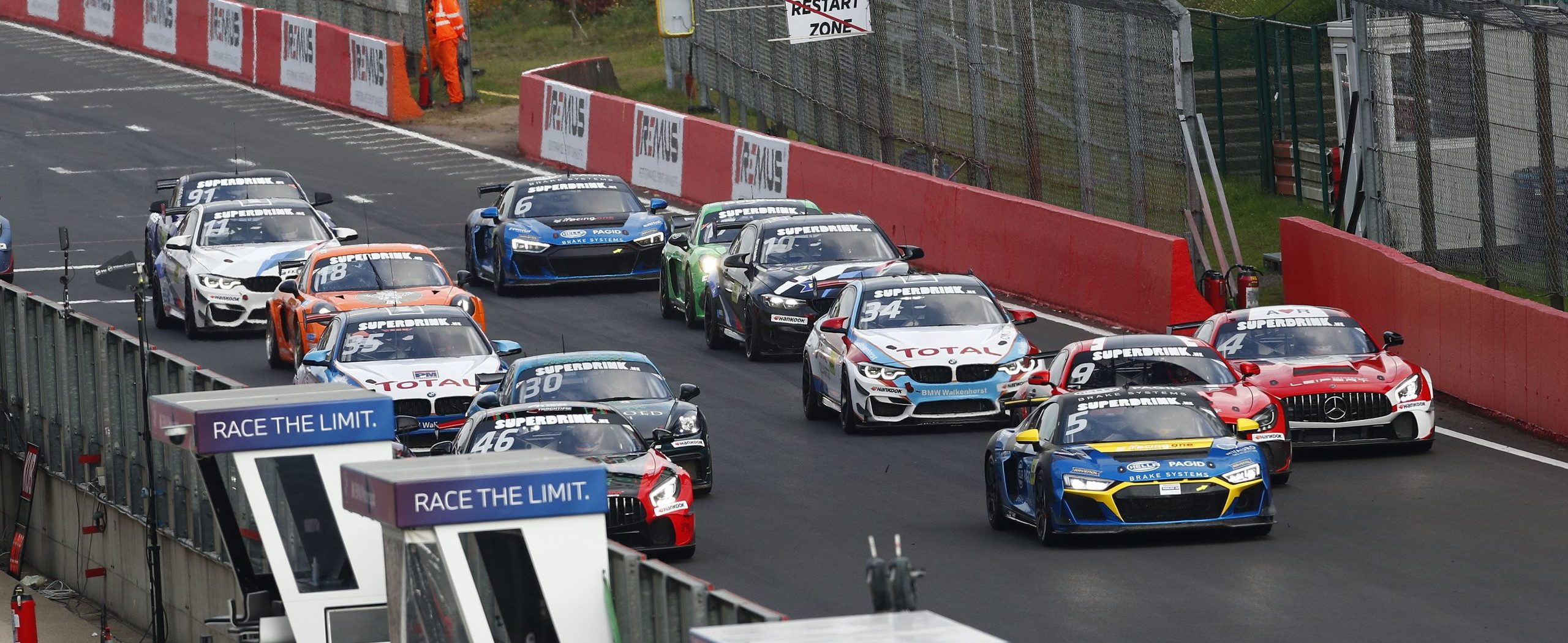 BRUISING BATTLES IN BELGIUM!
In a week that traditionally sees series finale's throughout Europe, Ben Tuck's roller coaster 2020 season surges onward, with ever more drama and challenges, the latest instalment coming from Zolder in Belgium as the DTM Trophy circus rolled into town. As the 2020 season penetrates into months not usually witness to motorsport, weather is becoming a major factor. Arriving off the back of a rain soaked single outing in the British GT Championship two weeks previously, the Walkenhorst BMW driver had high hopes that Zolder would provide an upturn in fortunes. Although Belgium provided dry conditions, the weekend was far from smooth, with a puncture in race one and a 7th place finish in Race 2.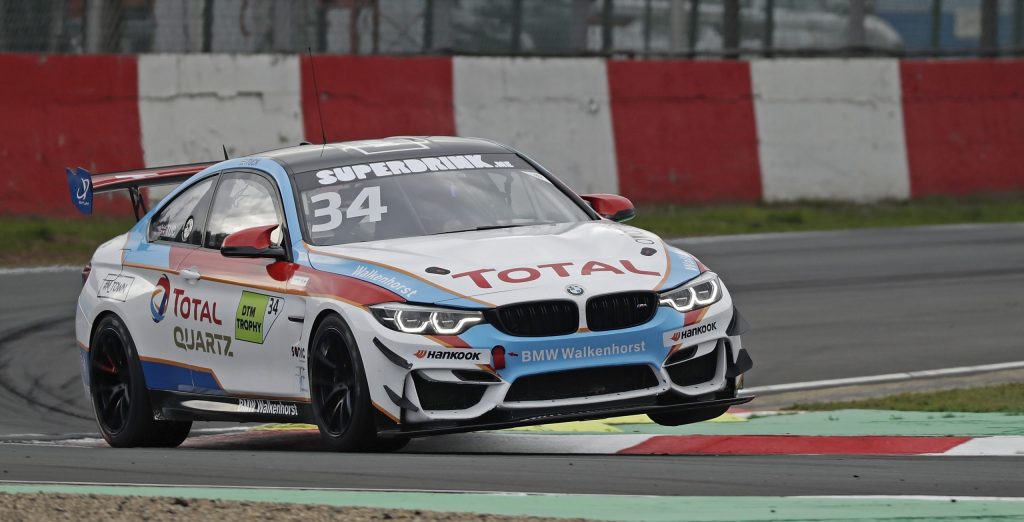 Under stable but very cold skies, Ben Tuck's weekend got underway with great promise during Friday's two free practice sessions. The team quickly zeroed in on a balanced setup, and Ben registered top lap times to finish the day 2nd fastest just a tenth of a second away from the top spot and consistently the fastest BMW in the field. Race #1 the following day was run under similar conditions and began with a fierce battle on a busy track for Qualifying #1 where every inch counted, stewards imposing numerous penalties for exceeding track limits. By the end of the session, Ben was less than ¼ second behind the top 3, good enough for 7th place on the grid for Race #1, again as the fastest BMW.
Race #1 was a frantic affair by any measure with Zolder's mix of narrow chicanes, long corners and heavy braking zones provoking robust driving up and down the field. Ben's race got off to a chaotic start, caught in the crush of turn one. But having safely negotiated the first lap, he set about chasing down the leaders. By Lap 4 he was making progress and challenging for 4th place when side by side contact into a corner caused wheel damage and a puncture. Recovering to the pits, it was clear that Ben's chances in Race #1 were over as he retired the car.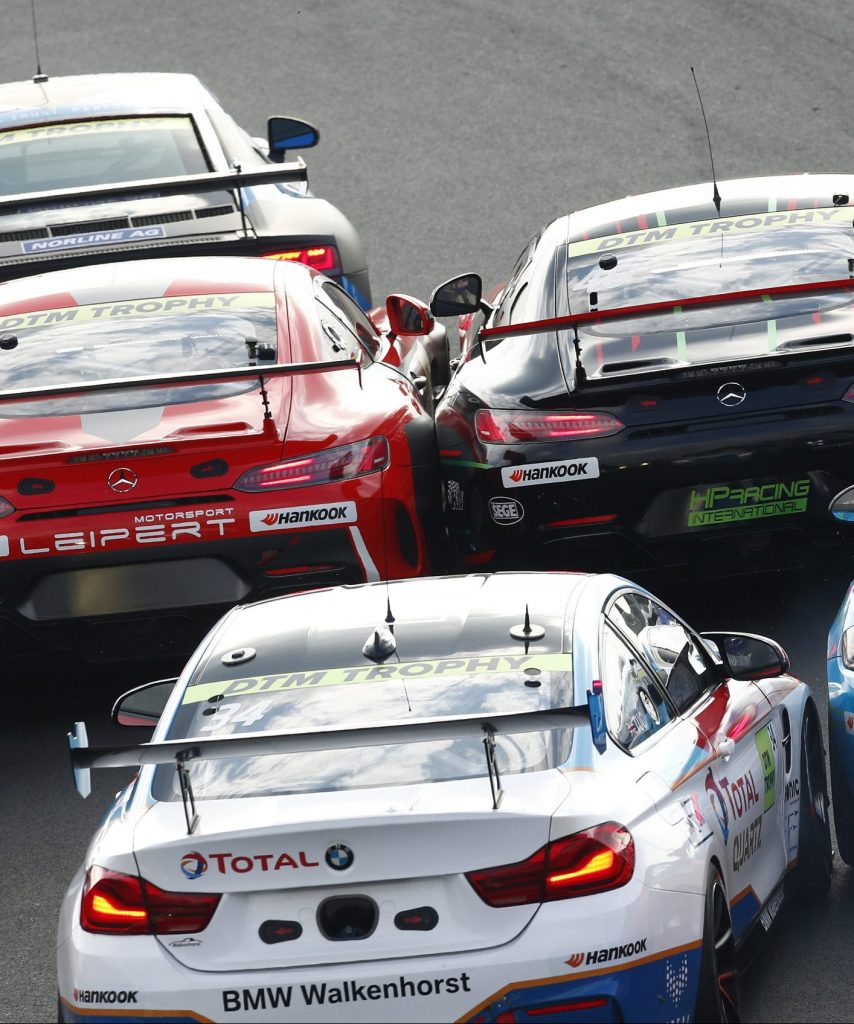 Race day #2 the following day was again graced with stable conditions. In a similarly close qualifying battle, Ben finished 8th fastest, just over a tenth of a second shy of a top 3 grid slot. With a mountain to make up to recover from the previous day's DNF, Ben set about putting in a consistent drive, building on the experience of the previous day to steer clear of contact. In a race that was far more sedate than the previous day's he finished in 7th place.
The weekend's results undoubtedly did damage to Tuck's championship aspirations, but he remained ready to continue the fight back. "What a tough weekend" said Ben. "Testing was very promising showing leading pace and P2 in the times, but by the time it came to qualifying and the races it just didn't work out. The DNF yesterday and a P7 finish today was not what we needed at all for the championship. The hard work really starts now to make sure I'm fully prepared for the final weekend at Hockenheim in 3 weeks – Top 3 in the championship is still possible, but it's going to need a big effort to get there."
Ben now lies 4th in the Championship as he looks towards the final two races at Hockenheim on 7th and 8th November.