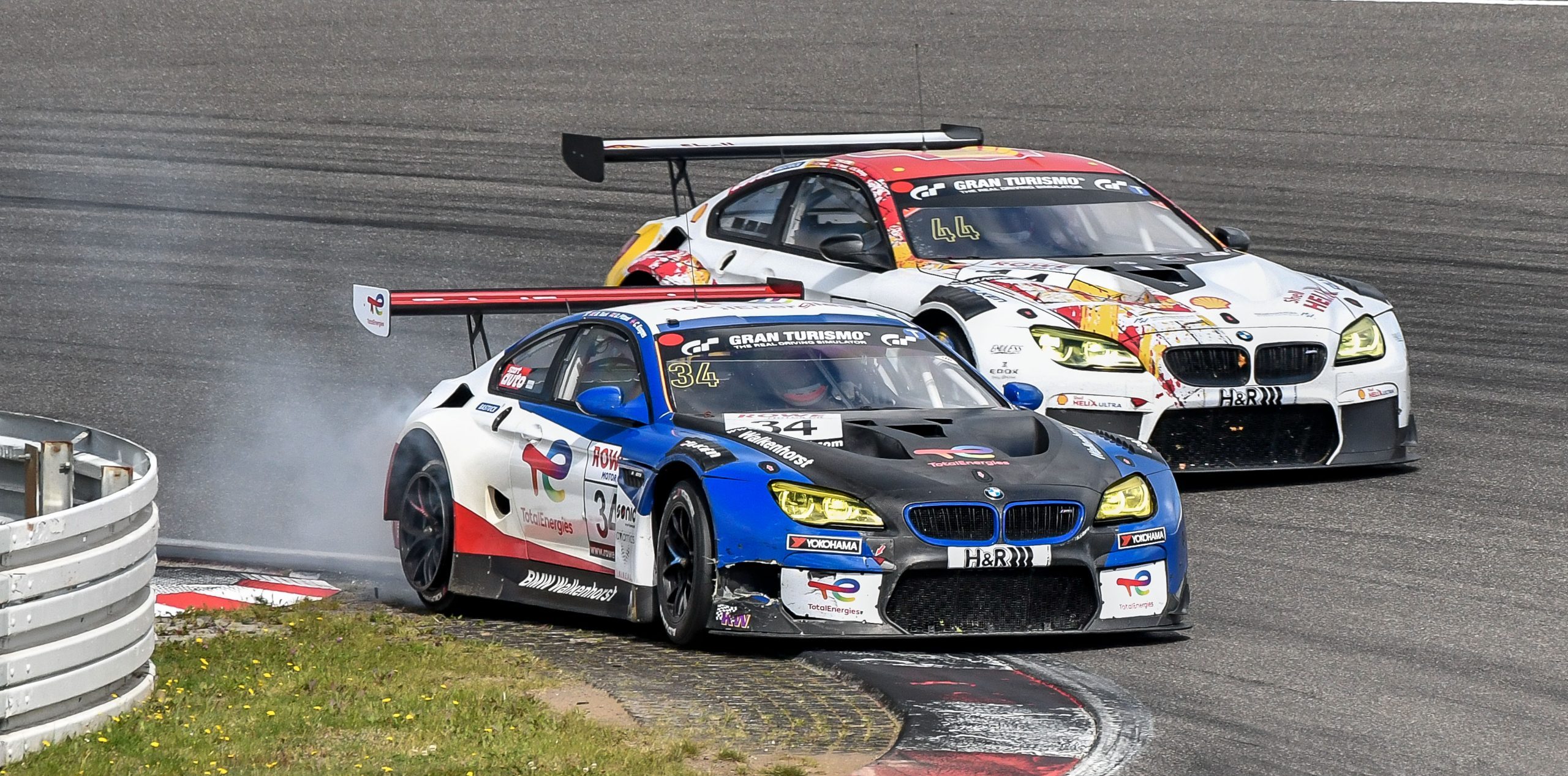 STRONG POTENTIAL THWARTED IN RETURN TO NURBURGRING
With now familiar stoic resolve, 24-year-old BRDC SuperStar Pro driver Ben Tuck again dug deep to take positives away from his latest outing in the Nürburgring Langstrecken Serie (NLS) based at Germany's imposing Nurburgring Nordschleife. Tuck and his fellow drivers in the #34 Walkenhorst Motorsport BMW M6 GT3 once again showed spectacular promise in the brief window of opportunity they were afforded in last Saturday's race, by climbing from 10th to 2nd place before succumbing after just 1 lap to a puncture and its consequent damage, ultimately putting them out of the race.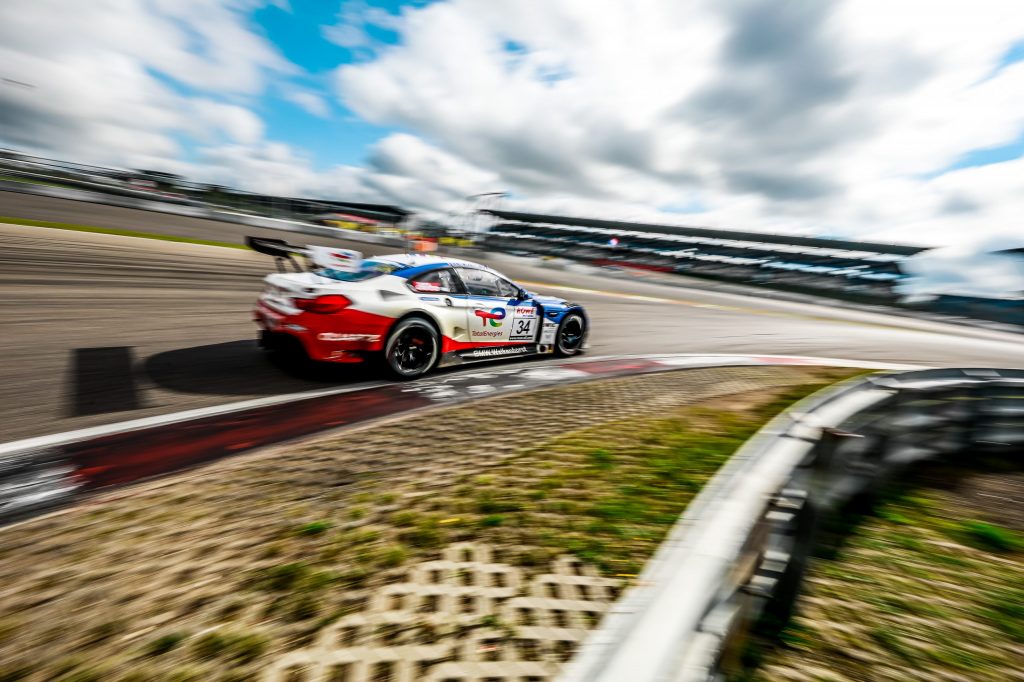 With the exception of the last race in mid-July which netted the crews first win of the year, each race in the first half of the season has been affected either by weather, Covid cancellations or mechanical retirements. But the second half of the 2021 season held great promise when, after a 2-month summer break, Bedfordshire based Tuck returned to the Eiffel.
Once again, the #34 crew of Tuck, fellow Brit David Pittard and Norwegian Christian Krognes demonstrated the strength in depth that they bring to the renown Walkenhorst Motorsport team, running consistently at top pace in Friday practice. Qualifying was run on a drying track with most competitors trying to set a lap time at the end of the session when the track was at its best, causing inevitable traffic issues, and edging their Total Energies car to 10th for the start of the 6-hour race.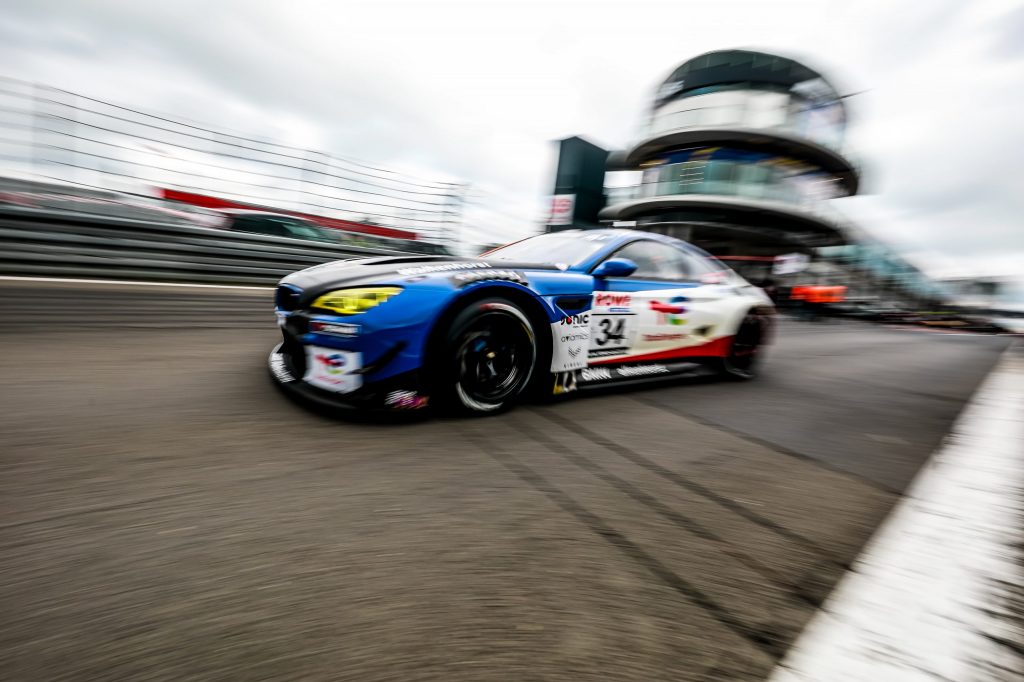 With certain knowledge that places could be gained, David Pittard took care of the opening stint for the crew and in a matter of a few corners off the start he was in 3rd position and challenging for the lead by the end of the lap. It was then that misfortune once again struck, when a puncture to the rear right tyre resulted in a trip back to the pits. With extensive damage to repair as well as the tyre to replace, the car was instantly out of contention for a result and, like a number of other previous races, the team resigned to using the remaining time as an extended test, retiring the car after 22 laps.
Although a disappointment, Ben was keen to see the positives. "Massively disappointing again obviously" he said. "But again, we showed that we have the pace to challenge for the win given the chance. Even though I wasn't battling for a result or position, I still had a good stint and every lap run here is a learning exercise. It's a shame when everybody in the team works so hard and we know we're quick".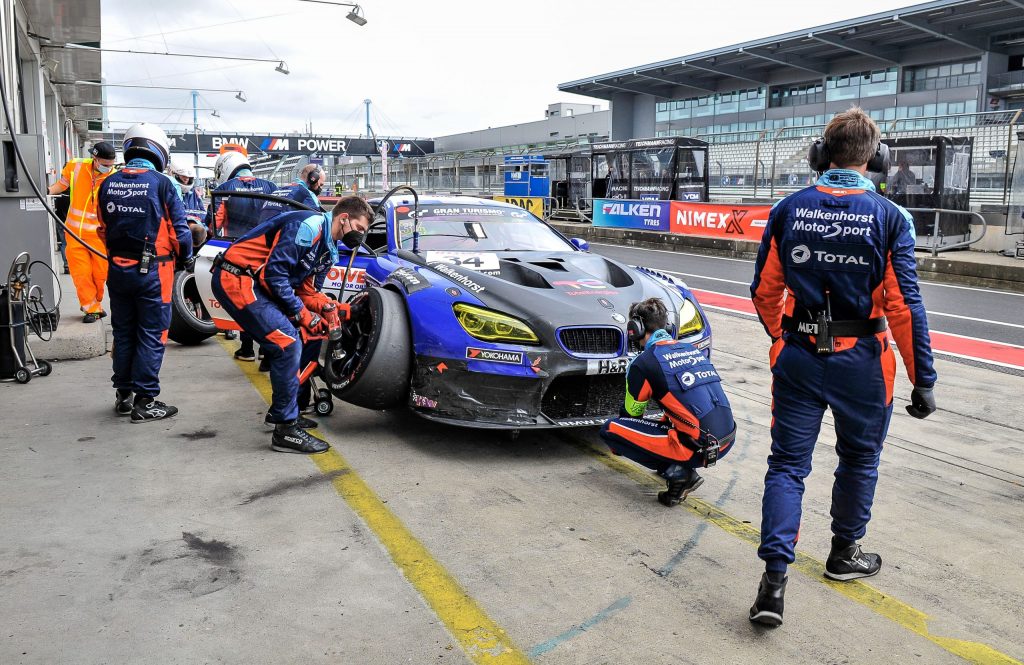 Clearly, given the chance, another win is on the cards soon, and the next opportunity comes sooner rather than later. Ben next races for Walkenhorst Motorsport in the BMW M6 GT3 in the Nurburgring Langstrecken Serie on 25th September 2021.